Whether you are a student, educator, business professional, or simply someone who frequently gives presentations, PowerPoint is likely a familiar tool for creating engaging slideshows. However, with the rapid advancement of technology, there are now innovative AI-powered tools that can take your PowerPoint presentations to the next level. In this article, we will explore the 10 best free AI tools that can supercharge your PowerPoint presentations and captivate your audience.
1. PowerPoint Designer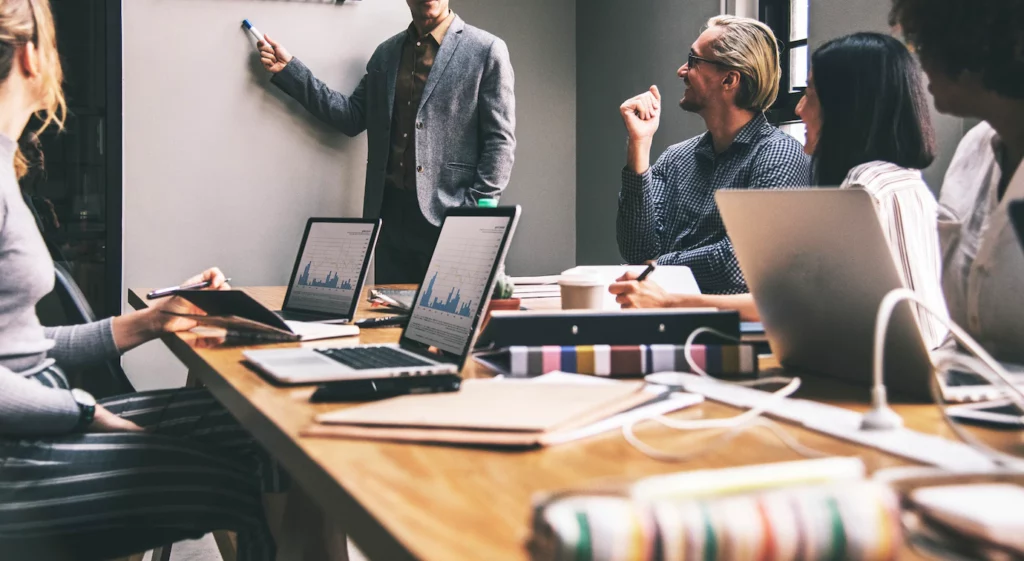 PowerPoint Designer, a built-in feature in Microsoft PowerPoint, uses AI to suggest professional design ideas for your slides. It analyzes the content on your slide and offers layout and formatting suggestions, ensuring your presentation looks polished and visually appealing.
2. Zuru
Zuru is an AI-powered tool that enhances your PowerPoint presentations by automatically generating visually striking slides. It uses machine learning algorithms to analyze your content and recommend suitable images, charts, and icons, saving you time and effort in the design process.
3. SlideAI
SlideAI is an AI plugin for PowerPoint that transforms text-heavy slides into visually compelling presentations. It uses natural language processing to summarize and convert lengthy text into concise bullet points, making your content more accessible and engaging for the audience.
4. Emaze
Emaze is a cloud-based presentation software that leverages AI to create stunning presentations. It offers a variety of AI-driven templates and design options, enabling you to craft professional slideshows with ease.
5. Ludus
Ludus is an AI-powered presentation tool that allows you to bring your PowerPoint slides to life with interactive elements. It offers a range of animations, transitions, and multimedia features, making your presentations more dynamic and captivating.
6. Pitcherific
Pitcherific is an AI tool that helps you improve your presentation delivery skills. It analyzes your speech patterns, pacing, and tone, providing feedback and tips to enhance your public speaking and engage your audience effectively.
7. Canva
Canva, though primarily known for graphic design, offers AI-powered presentation templates that you can customize to suit your needs. It provides a wide range of design elements, making it simple to create visually appealing PowerPoint slides.
8. SlideUpLift
SlideUpLift is a platform that provides AI-driven PowerPoint templates designed to meet various presentation needs. From business pitches to educational presentations, SlideUpLift offers a diverse range of templates to choose from.
9. Prezi
Prezi is an innovative presentation software that uses AI-powered zooming and panning effects to create engaging and non-linear presentations. It allows you to tell your story in a visually captivating manner, making your presentations stand out.
10. Visme
Visme is an all-in-one design tool that includes AI-powered features for creating visually appealing presentations. It offers customizable templates, data visualization tools, and animations to help you craft impactful PowerPoint slides.
Choosing the Right AI Tool for You
When selecting the best AI tool for your PowerPoint presentations, consider factors such as your specific presentation needs, design preferences, and the level of AI assistance you require. Each tool offers unique features and benefits, so explore and experiment with different options to find the one that best complements your presentation style and objectives.
Tips for Creating Impactful AI-Powered Presentations
Discover some practical tips to maximize the potential of AI tools and create presentations that leave a lasting impression on your audience.
The Future of AI in PowerPoint Presentations
Explore the evolving role of AI in presentation design and delivery, and the potential advancements in AI-powered features for PowerPoint users.
Conclusion
AI-powered tools have revolutionized the way we create PowerPoint presentations, making the process more efficient, visually appealing, and engaging for the audience. From design suggestions to speech analysis and interactive elements, these free AI tools can elevate your presentations to new heights. Embrace the power of AI and unleash your creativity to craft compelling and memorable PowerPoint presentations that leave a lasting impact on your audience.
Frequently asked questions
Q1: Do these AI tools require specific technical knowledge to use effectively?
Answer: Most of the AI tools mentioned in this article are designed to be user-friendly, requiring little to no technical expertise. However, some tools with advanced features may benefit from a basic understanding of PowerPoint functionalities.
Q2: Are there any limitations or restrictions in the free versions of these AI tools?
Answer: While the free versions of these AI tools offer valuable features, some may have limitations or offer premium features only in their paid versions. It's essential to review the tool's pricing and feature details to understand any restrictions in the free version.
Q3: Do these AI tools require an internet connection to function?
Answer: Some AI tools, particularly those with cloud-based capabilities, may require an internet connection to access certain features or databases. However, tools installed directly on your device may not require an active internet connection for all functionalities.
Q4: Can I use these AI tools on both Windows and Mac operating systems?
Answer: Yes, most of the AI tools listed here are designed to work on both Windows and Mac operating systems, providing flexibility for users regardless of their preferred platform.
Q5: Are these AI tools compatible with all versions of Microsoft PowerPoint?
Answer: The majority of AI tools mentioned in this article are compatible with the latest versions of Microsoft PowerPoint, including PowerPoint 365 and PowerPoint 2019. However, it is recommended to check the individual tool's website for specific compatibility details.