In a world increasingly dominated by online marketing, dermatologists need to find ways to stay afloat in the modern age of the digital market. As technology advances and digital platforms become more sophisticated, it is important for doctors to understand what strategies are necessary for success. Digital marketing offers a plethora of options that can help dermatologists reach their target audience and build relationships with new patients.
Here are ten of the best digital marketing strategies specifically designed for dermatologists looking to boost their client base and drive quality leads.
1. Leverage Social Media Platforms
Social media platforms like Facebook and Instagram are powerful tools for dermatologists looking to reach potential customers. With targeted ads, compelling visuals, and strategic posts, you can increase brand awareness and create stronger relationships with current and future patients alike.
By investing the time into researching your target audience, you can use social media channels to serve up tailored messages that speak directly to the needs of each user. With dermatology Facebook ads, for example, you can engage more effectively with prospective patients while also growing your following on this platform. 
Additionally, many medical practices are now taking advantage of social media scheduling tools which allow them to save time by curating content in advance and automatically publishing it at the right times to maximize engagement.
2. Invest In Paid Ads
Paid ads are an excellent way to get your services in front of potential patients and increase visibility for your website. You can target specific keywords that are relevant to your practice and create ads tailored to each user's interests, so you can reach more prospects looking for dermatology services.
Additionally, tracking results from these campaigns will help you determine what works best and make adjustments accordingly. This will enable you to maximize the ROI on these investments while reaching the right people at the right time.
3. Optimize Your Website
It's essential for dermatologists to have high-quality, optimized websites that are easy to navigate and look great on any device. Make sure the content is well-written, relevant and regularly updated with new information about your practice.
Additionally, consider optimizing your website for mobile devices, as well as including interactive features such as online appointment booking systems or integrated chatbots, so you can spread the word about your practice and attract new patients more effectively.
4. Utilize Google My Business
Setting up a profile on Google My Business is key for local SEO success. The platform's profiles allow you to showcase your practice in organic search results, including reviews left by happy clients, which can be an excellent way to spread the word about your practice and attract new patients.
5. Take Advantage of Online Reviews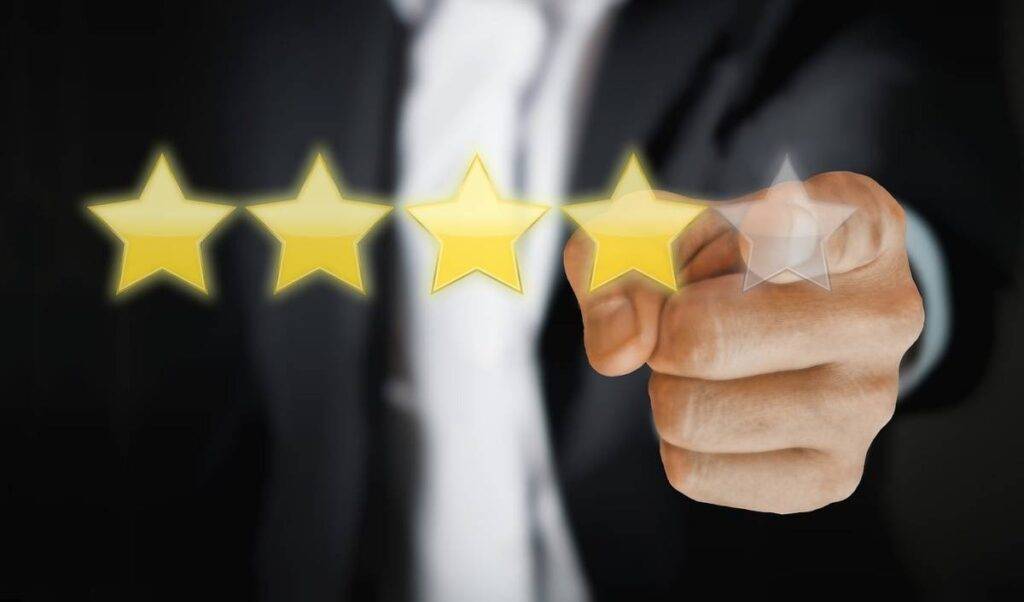 In addition to Google My Business profiles, reviews on other popular sites like Yelp or Healthgrades can be a great way to build trust with potential patients and show off the excellent job you do at your practice.
Review platforms such as these allow you to collect valuable feedback from current and former patients about their experience at your office, which can help you make improvements and create a better patient experience overall.
Additionally, positive reviews are an effective marketing tool that boosts credibility and helps attract new customers. With this in mind, it's important to take advantage of online review platforms by encouraging clients to leave ratings and reviews after they visit your office. Doing so will not only boost your reputation but also increase visibility across search engine results pages and help you reach more prospective patients.
6. Focus On Quality Content
Developing quality content is essential for reaching and engaging with your target audience. You should ensure that your blog posts, articles, and videos are informative, relevant, up-to-date, and compelling to read or watch. Providing helpful information such as the latest advances in skin care or taking viewers through a new procedure offered at your practice can be an excellent way of generating interest in potential patients.
Additionally, utilizing visual elements such as images or infographics can help make your content more shareable and appealing to viewers. Investing time into crafting high-quality content is key to success in digital marketing for any medical professional.
7. Use Email Marketing
Email marketing is a powerful tool for dermatologists to reach their current patients and potential customers alike. You can use emails to share interesting content related to your practice, promote specials or discounts, ask for reviews and send appointment reminders.
You can also create targeted campaigns that are segmented by interests, demographics and more in order to maximize the effectiveness of your emails. Additionally, you can track metrics such as open rates and click-throughs in order to optimize your future campaigns and measure success
8. Utilize SEO Tactics
SEO tactics such as keyword research, link building, and creating content with the right meta tags can help you rank higher on search engine results pages. This will increase visibility for your website and reach more prospects looking for dermatology services.
9. Invest In Video Content
Videos are a powerful way to reach more people and showcase your practice in a more personal way. A well-made video can help you connect with current patients, introduce yourself to new prospects, and provide helpful information about treatments offered at your practice.
10. Partner With Influencers
Influencers are typically followed by targeted audiences that match up perfectly with potential patients looking for services related to dermatology. Partnering with influencers who specialize in topics relevant to your practice is an excellent way of reaching new people and expanding your reach organically. These influencers can showcase your products or services through their social channels, giving you access to a much larger audience than you would be able to reach otherwise.
Additionally, partnering with different influencers can help boost engagement and encourage followers on your own accounts while simultaneously introducing them to new aspects of your practice they would not have seen otherwise. By partnering with influencers, you can leverage the power of their reputation to attract more patients and build your practice.
In Conclusion
With the right combination of digital marketing strategies, dermatologists have an excellent opportunity to remain competitive online and drive quality leads. Utilizing tactics such as optimizing websites, leveraging social media platforms, optimizing content for search engines, and leveraging influencers are all great ways to reach potential patients and increase the bottom line.