The internet has opened up numerous opportunities for people to earn money online. Whether you're looking to supplement your income or pursue a full-time online career, there are realistic ways to make money right from the comfort of your own home. In this article, we will explore five practical and proven methods to earn money online.
Introduction
Earning money online provides flexibility, convenience, and the potential to generate a sustainable income. While there are countless online money-making schemes out there, it's essential to focus on realistic and legitimate methods. Let's delve into five realistic ways to earn money online that have proven to be effective.
1. Freelancing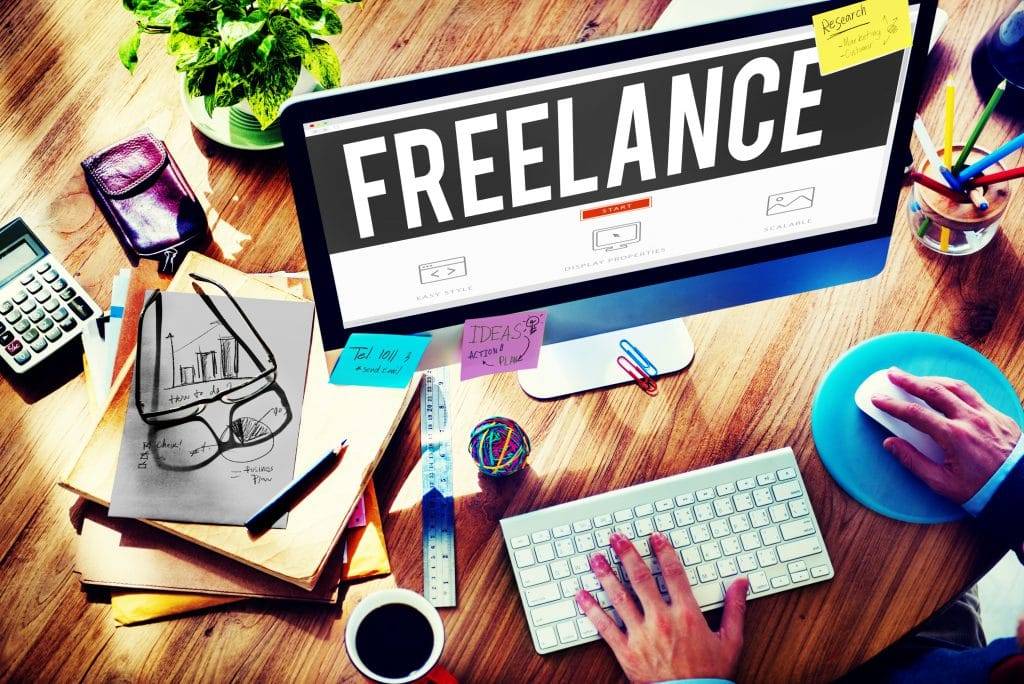 Freelancing is a popular and versatile way to earn money online. If you have marketable skills such as writing, graphic design, programming, or digital marketing, you can offer your services on freelancing platforms like Upwork, Freelancer, or Fiverr. Create a compelling profile highlighting your skills, showcase your portfolio, and bid on relevant projects. As you build your reputation and client base, you can secure higher-paying projects and establish a sustainable freelance career.
2. Online Surveys and Market Research
Participating in online surveys and market research studies can be a simple yet effective way to earn extra money online. Many companies and research firms are willing to pay for consumer opinions and feedback on products or services. Join reputable survey websites such as Swagbucks, Survey Junkie, or Vindale Research, and complete surveys to earn rewards or cash. While it may not provide substantial income, it can be a convenient way to earn some extra money during your spare time.
3. Affiliate Marketing
Affiliate marketing involves promoting other companies' products or services and earning a commission for each sale or referral generated through your unique affiliate link. To get started, you can join affiliate programs of reputable companies like Amazon, ClickBank, or ShareASale. Choose products or services relevant to your audience and promote them through your website, blog, social media channels, or email marketing. As your audience makes purchases through your affiliate links, you earn a percentage of the sales. With effective marketing strategies and targeted audience engagement, affiliate marketing can become a lucrative online income stream.
4. Online Tutoring or Teaching
If you have expertise in a particular subject or skill, you can monetize your knowledge by offering online tutoring or teaching services. Platforms like VIPKid, Teachable, or Udemy provide opportunities to create and sell online courses. Alternatively, you can offer one-on-one tutoring sessions through video conferencing platforms like Zoom or Skype. This approach allows you to leverage your expertise, share knowledge, and earn money while helping others learn and grow.
5. E-commerce and Dropshipping
Starting an e-commerce business or engaging in dropshipping can be an effective way to earn money online. With platforms like Shopify or WooCommerce, you can create your online store and sell products without the need to handle inventory or shipping logistics. Dropshipping involves partnering with suppliers who handle product storage, packaging, and shipping directly to customers. Focus on niche products, conduct market research, and implement effective marketing strategies to attract customers to your online store. While it requires effort and marketing skills, e-commerce and dropshipping can provide a scalable and profitable online business opportunity.
Conclusion
Earning money online has become a viable and accessible option for many individuals. By focusing on realistic methods like freelancing, online surveys, affiliate marketing, online tutoring, or e-commerce, you can tap into the vast potential of the digital world. Remember that building an online income stream requires dedication, continuous learning, and adaptability. With persistence and the right approach, you can unlock the benefits of earning money online and achieve your financial goals.
FAQs
1. How much money can I make through freelancing?
Answer: Your earnings through freelancing can vary depending on factors such as your skills, experience, the demand for your services, and the rates you charge. Starting out, you may earn a modest income, but as you build your reputation and client base, your earnings can increase significantly.
2. Are online surveys a reliable way to earn money?
Answer: Online surveys can provide a convenient way to earn extra money, but they may not yield substantial income. It's important to join reputable survey websites and be aware that survey opportunities may be limited based on your demographic profile.
3. How long does it take to succeed in affiliate marketing?
Answer: Success in affiliate marketing depends on various factors such as your niche, marketing strategies, audience engagement, and consistency. It may take time to build a loyal audience and generate significant income, but with perseverance and effective marketing efforts, you can achieve success in affiliate marketing
4. Can I teach online without prior teaching experience?
Answer: Yes, you can teach online without prior teaching experience. If you have expertise in a specific subject or skill, you can offer tutoring or create online courses. Focus on delivering value and leveraging your knowledge to help others learn and grow.
5. Is starting an e-commerce business or dropshipping easy?
Answer: Starting an e-commerce business or dropshipping requires effort, research, and marketing skills. While it may not be easy, it can be a rewarding venture. Conduct thorough market research, choose niche products, and develop effective marketing strategies to increase your chances of success.