As it's crucial for expanding the business, real estate agents spend a significant portion of their total earnings on marketing. Many agents spend around 10% of their total gross commission on marketing which is adequate, but if you are just starting out, spending 7%-8% is enough as well.
In this article, we are going to talk about exactly how much real estate agents spend on the latest marketing trends including social media, website, and email marketing. And if you need more help and expert insight into the topic, head over to RealEstateSeo.Agency. In order to help real estate professionals achieve the highest possible search engine rankings, this agency offers website development services.
How Much to Spend on Marketing As a Real Estate Agent?
When talking about marketing, most people get confused and don't know where to start. Real estate agents are no exception. But marketing a service or product isn't quite as difficult as some might think. Here's how much to spend on each marketing trend as a real estate agent.
Email Marketing
Email marketing is one of the most economical types of marketing right now. This type of marketing works great when you're trying to gain clients and increase your income as a startup.
As a beginner real estate agent, you can subscribe to some email systems like MailChimp until your business is fully established. This can cost you anywhere from 10 to 300 dollars. Typically, real estate agents only spend 10% of their marketing budget on emails. This can be about $500 for standard email services and a maximum of $5,000 for premium ones.
Digital Advertising
After covid, most people including real estate agents have started preferring digital advertising to market their services. This type of marketing involves the use of technology to enable real estate agents to provide detailed virtual house tours and live streams that clients can watch from the comfort of their homes.
Video and Photo Services
You can't share phone photos and videos as a real estate agent. You'll need a person or team to create client-requested content. This includes professional photos of the properties you're selling and promotional videos of your services, as this type of digital advertising attracts clients.
You do not necessarily need a team of film professionals for this, as some college students can do it for you at less than half the cost. They will charge you just $400-$500 whereas most professionals are available for $1,500-$5,000. A lot of real estate agents actually prefer the cheaper option, as they need to invest their marketing budget elsewhere as well.
Social Media Advertising
It goes without saying that good real estate agents spend a lot on social media ad campaigns. An attractive and interesting digital ad on social media will do a lot more for you than any other form of marketing will. And that's the reason estate agents spend about 50% of their total marketing budget on online and digital advertising. This means a total of $1,000 per month or $12,000-$15,000 a year.
Where to Market on Social Media As a Real Estate Agent?
Popular social media apps like Instagram, Facebook, and TikTok are the best places to advertise your real estate business. On these social media platforms, you can easily share your services, previous achievements, promotional videos, etc., and run effective advertising campaigns.
Content Generation
As a real estate agent, you must promote your services. You need a website and ad content writer for this. This content should be SEO-optimized to rank high. Since you won't need content often, writing services won't be expensive. Copywriters charge from 1 cent to $1 per word. At the latter rate, 1,000 words for your website will cost you up to $1,000. You can negotiate the price.
Other Marketing
If you do email and digital marketing the right way as a real estate agent, you can easily get several clients. But if you want to spend the remaining amount on some other type of marketing, it is best to put it aside for some sort of promotional gift or invest it in your business.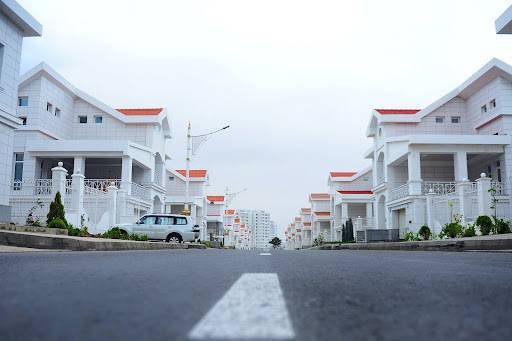 Things to Consider Before Making a Budget for Real Estate Marketing
Before making a budget for real estate marketing, you should consider the following factors:
● Recent sales history of real estate agents
● Real estate conditions around your area
● Budget of your fellow real estate agents
First of all, your budget should be according to your recent sales. Do not spend too much on marketing if your property sales are not doing good.
Another factor you should keep in mind is the condition of real estate businesses around your area. If you are working in a place where there are no good opportunities for real estate work, spending too much on marketing will only go to waste.
Finally, remember to keep in touch with your fellow real estate agents and ask them about their marketing costs. This will help you get a better idea of the budget you will have to put aside for marketing.
How Much Should a Beginner Level Real Estate Agent Spend on Marketing?
As a beginner real estate agent, you should limit your marketing budget depending on the price of the property you want to sell. For instance, if you are selling a property worth $500,000, all you need to spend on marketing and advertising is $2,500-5,000. But if the property is priced at $1,000,000, you should keep your marketing budget between $5,000-$10,000.
Final Words
As a real estate agent, marketing is very important as it helps you make a name for yourself. When real estate agents spend well on marketing, it automatically helps their business expand. Our final advice is to work more on social media and email marketing, as it's the holy grail to getting the most clients.