YouTube has become one of the most influential platforms for businesses to showcase their products, services, and expertise. With billions of users watching videos daily, having a YouTube presence can significantly enhance your brand's visibility and reach. In this step-by-step guide, we will walk you through the process of creating a YouTube account and setting up a channel for your business.
Step 1: Sign Up for a Google Account
To get started, you'll need a Google account. If you already have one, you can skip this step. If not, follow these simple steps:
Go to accounts.google.com and click on "Create account."
Choose between creating an account using your current email address or creating a new Gmail address.
Fill in the required information, including your name, username, password, and recovery information.
Agree to the terms and conditions, and your Google account will be created.
Step 2: Accessing YouTube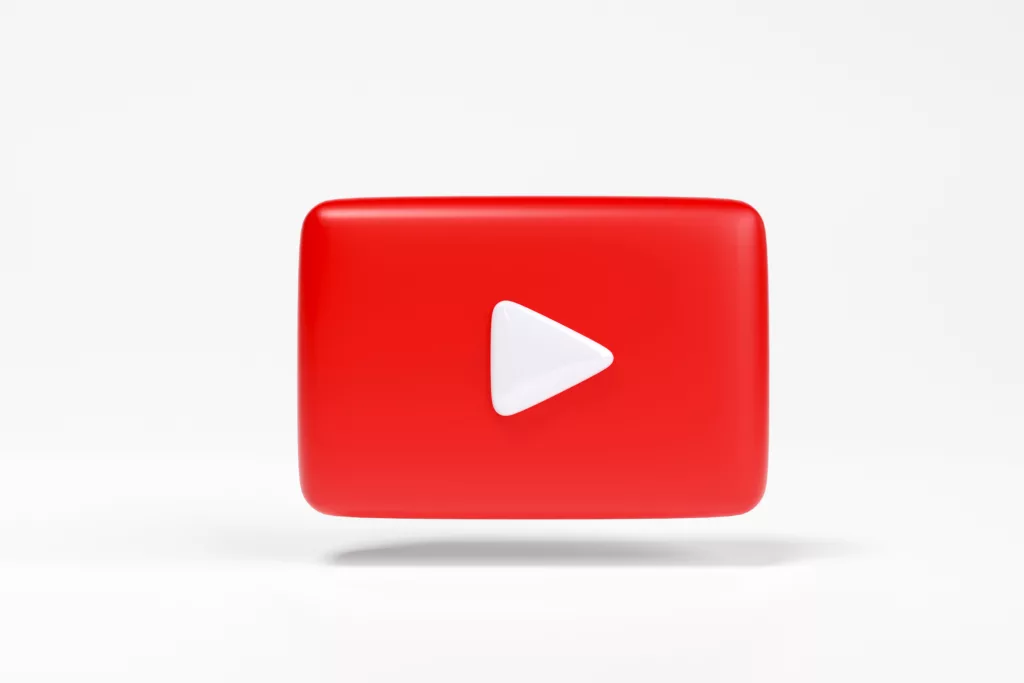 Once you have a Google account, you can access YouTube using the same credentials. Follow these steps:
Go to youtube.com on your web browser.
Click on the "Sign In" button in the top right corner.
Enter your Google account email and password to sign in to YouTube.
Step 3: Create Your YouTube Channel
Now that you have access to YouTube, it's time to create your business channel. Here's how:
Click on your profile icon in the top right corner.
In the drop-down menu, select "Create a channel."
Choose "Get Started" under the "Use a custom name" option.
Enter your business name or the name you want for your channel, and click "Create."
Step 4: Customize Your Channel
Your YouTube channel is now created, but there are a few more steps to make it visually appealing and brand-aligned:
Channel Icon and Art
Click on the camera icon in the channel banner to upload your channel icon (profile picture). A square image with a recommended size of 800×800 pixels works best.
To add channel art (banner), click on the "Add channel art" button in the center of the page. Use an image that represents your business or brand and has a recommended size of 2560×1440 pixels for optimal viewing across devices.
Channel Description
Click on the "Customize Channel" button to add a description of your business. This section should provide a brief overview of your company, its values, and the type of content viewers can expect.
Channel Trailer
Consider creating a channel trailer to welcome new visitors and introduce your brand. This short video should be engaging and showcase what your channel offers.
Step 5: Uploading Videos
With your channel set up, it's time to start populating it with videos. Here's how to upload your first video:
Click on the camera icon with a plus sign (Upload) in the top right corner.
Select the video you want to upload from your computer, and YouTube will begin processing it.
While the video uploads, you can add a title, description, tags, and select a thumbnail image for the video.
Click "Publish" once you have completed the necessary information.
Step 6: Optimize for Search
To ensure your videos reach a wider audience, optimize them for search engines. Consider these tips:
Use relevant keywords in your video titles, descriptions, and tags.
Provide detailed and accurate video descriptions, including links to your website or social media.
Use eye-catching and relevant thumbnails to entice viewers to click on your videos.
Step 7: Promote Your Channel
To increase your channel's visibility and attract subscribers, promote your videos on other social media platforms, embed them on your website, and collaborate with influencers or other businesses.
Conclusion
Setting up a YouTube channel for your business can be a game-changer in expanding your brand's reach and engaging with your target audience. By following these step-by-step instructions and optimizing your videos, you'll be well on your way to creating a successful YouTube presence for your business.
FAQs
Q: Do I need a Google account to create a YouTube channel for my business?
Answer :Yes, a Google account is required to create and manage a YouTube channel.

Q: Can I use my existing email address to create a Google account?
Answer: Yes, you have the option to use your current email address or create a new Gmail address during the account creation process.
Q: Are there specific guidelines for channel art and icon sizes?
Answer: Yes, it's recommended to use a square image with 800×800 pixels for the channel icon and 2560×1440 pixels for the channel art (banner).
Q: How long should a channel trailer be?
Answer: A channel trailer should be short and engaging, ideally around 30 to 60 seconds.
Q: What can I do to optimize my videos for search engines?
Answer: Use relevant keywords, provide detailed descriptions, and create eye-catching thumbnails to improve your video's visibility in search results.