WordPress Updating Failed is the major problem in this article, we'll discuss what causes the "Updating Failed" and "Publishing Failed" errors in WordPress. Then we'll explain four ways you can fix or work around the problem, to get your content up for readers.Fortunately, there are a few common causes and workarounds that can help you resolve this issue if you encounter it. With a little troubleshooting, you should be back to your regular posting schedule in no time.
Steps for fixing the problem
Step 1: Open the WordPress and login as administrator. When you post new content or older content you will be getting error message.
Step 2: So, now choose the older version of Editor of WordPress instead to use new version. To choose older version go to settings and then click on writings. Here you can find option "Classic Editor" and if you will not find option then choose second option.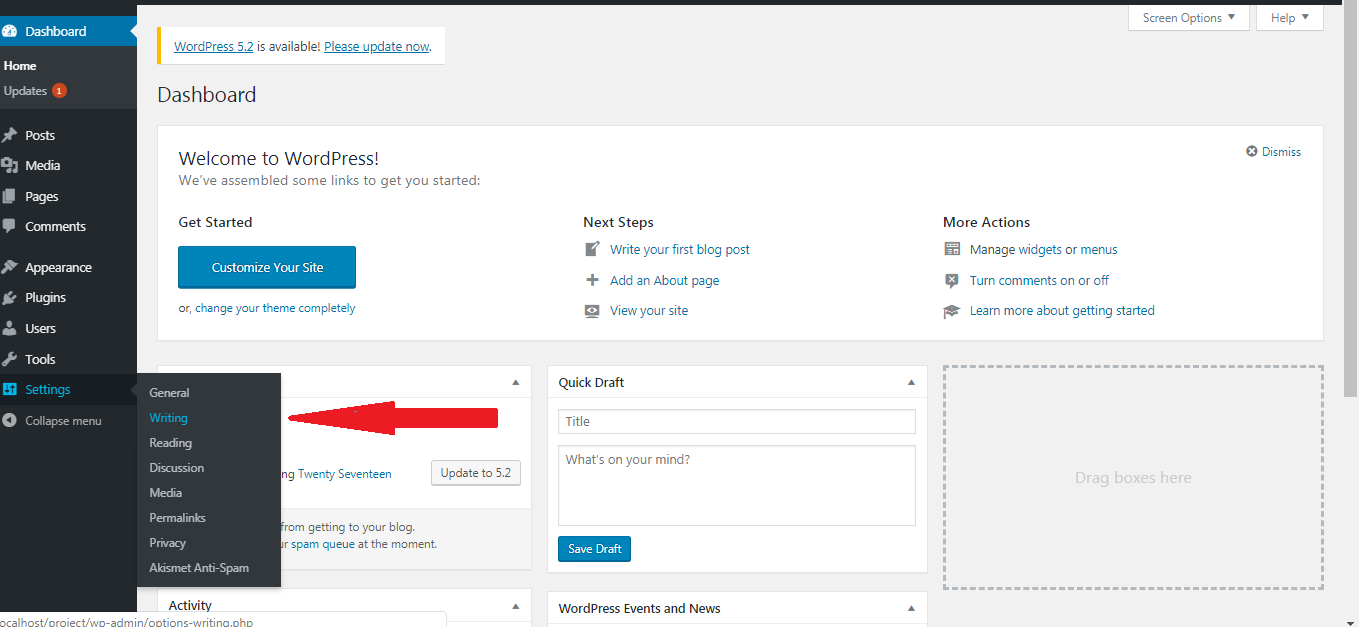 This is one option but if you are not fixed with this option choose second option such as
Open the WordPress and on the left side you have list of tasks to be performed in WordPress. Click on the option "Plugin" and you will be opened with the plugin screen. On the top of the screen, you have the button "add new".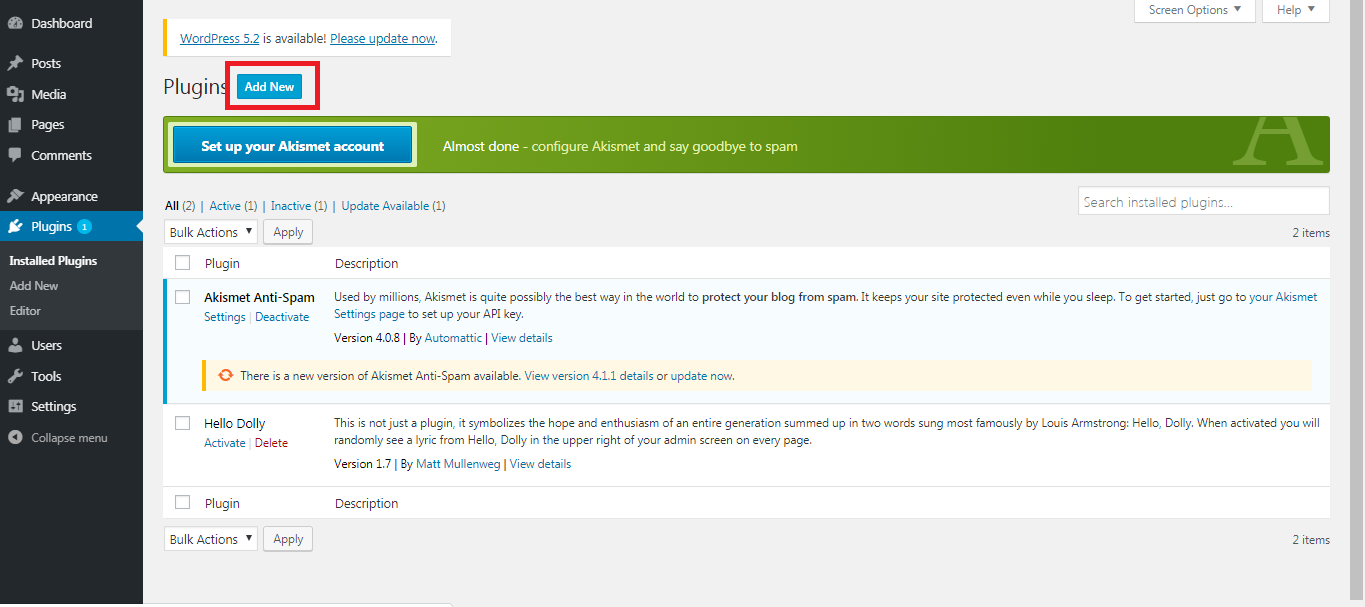 Step 3: After clicking on the add new button, new screen will be opened. There, you can see classic editor plugin. Kindly, download and install it. Once it is installed, then activate it by clicking on the "activate" button.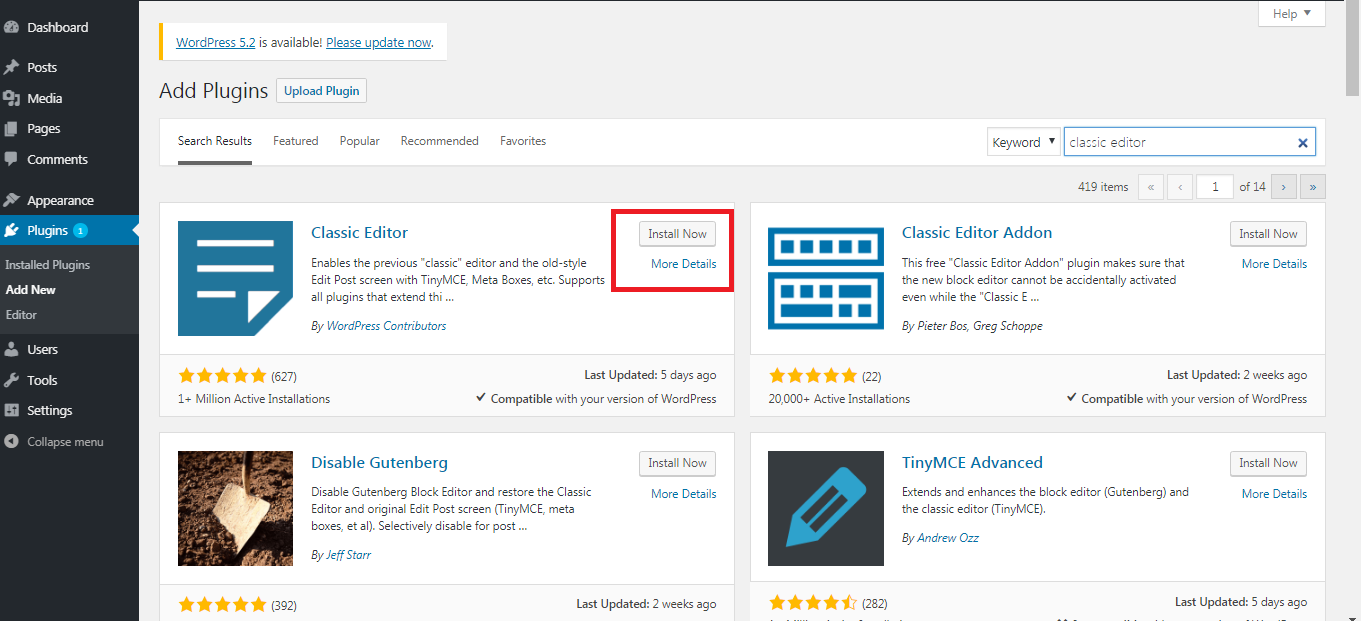 Step 4: Again, go the Settings option and click on the Writing. In the Writing section, you have many options such as formatting, default post category, default post format, default editor for all users, allow users to switch editors, post via email etc.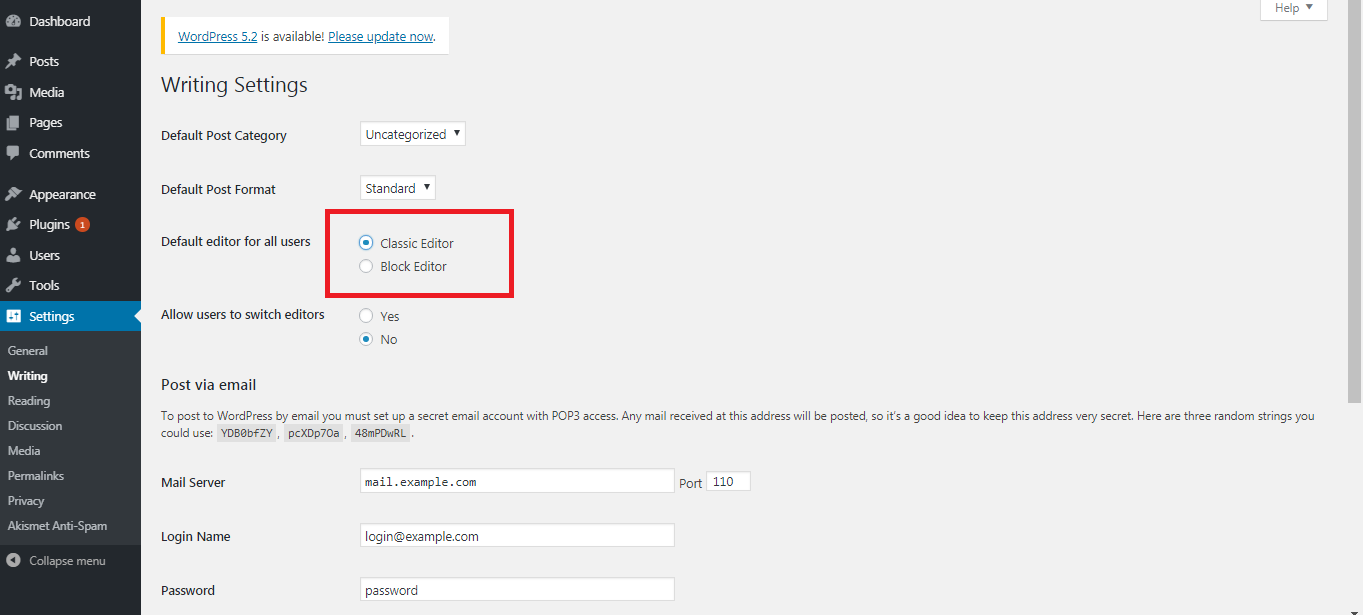 Click on the classic editor choice in default editor for all users. This makes you to work easy on content posting newly or updating the previous contents.