Search Engine Optimization (SEO) is one of the most important tools that digital marketers must be accustomed to. This is because almost all businesses have their websites, which are their digital storefronts. This is where they engage with their customers, sell their products or services, and welcome leads.
SEO helps digital marketers boost the authority, visibility, and credibility of brands online by helping their brand's websites rank higher in search engines. This digital marketing tool has been around since 1997. But, it is even more essential today due to digitization.
Here's a comprehensive guide if you are a modern digital marketer seeking to leverage the most current and efficient SEO practices.
Local SEO
These days, more and more consumers are looking for businesses near them. You will likely get tons of recommendations if you use Google to search for specific products or services nearby. This is why businesses are using local SEO to beat the competition.
To optimize your websites for local search, you can create a Google My Business page, add Schema Markup to your business website or blog, add your brand to local directories, use local keywords, update your contact information on your website, and create blogs around local events, news stories, and search terms.
For more valuable tips, look up materials that tackle local SEO. Elevate Your Digital Strategy with Impressive's Comprehensive SEO Guide and find additional tips to make your local SEO efforts worthwhile.
Video SEO
Videos have become one of the most popular content these days. According to 83% of marketers, videos have increased visitors' average time on a page. Moreover, 86% of them claimed that video increases organic traffic to their websites.
Moreover, 75% of customers will most likely visit a business's website after seeing video content about their products or services. This is why many digital marketers seek ways to produce quality video materials that their intended audience would engage in.
Basically, if video content gets many likes, comments, and shares, it will likely rank higher in search engines. This is because these engagements will help you get quality backlinks, which is a metric in website ranking.
A few strategies to optimize your video content include:
Using the best video hosting platform
Adding video transcripts
Striking thumbnail images
Creating SEO-friendly headlines and descriptions
Adding videos to web pages
Avoiding duplicate videos on several web pages
Featured Snippets
The excerpts of texts you see on the top of search results are what we call "featured snippets." These featured snippets are automatically grabbed from pages from Google's index, providing quick and on-point answers to some search terms.
Featured snippets appear before the website link and are typically shown in numbered lists or bullets. Sometimes, they would be written in bullets in a paragraph.
Producing high-quality snippets that directly answer users' queries can help your website appear more prominently on search pages. The best strategy is to focus on questions or queries users would likely look up online and concentrate on longtail keywords.
It will serve as your bypass in Google's first-page ranking. Most importantly, it can secure your years of prominence on web pages since it swipes organic traffic from competitors on SERP's first page.
Voice Search
According to Google, 4 out of 10 US adults do at least one voice search daily. This means that this voice search is a trending concept in SEO today. In addition, there has been a surge in the production of voice-enabled gadgets these days. This is because 60% of shoppers are using voice search to find local businesses.
This has prompted digital marketers to optimize their websites for voice search. Some strategies that worked for them include optimizing their content around longer, more conversational keywords. In addition, adding a Frequently Asked Questions section in your content could also help, as Google typically grabs voice search responses from FAQ pages. Lastly, add short snippets written specifically to answer voice search queries.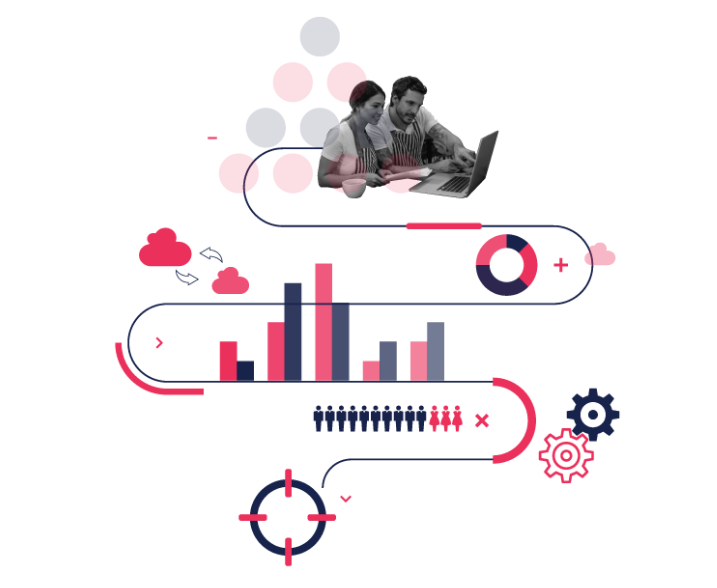 Mobile Optimization
The mobile-friendliness of a website is one of SEO's banking factors. Based on research, 54.8% of global traffic was generated through mobile devices. Optimizing your website for mobile has become more important when Google's mobile-first indexing was rolled out in 2019. This means that your website's mobile version will become your site's main version.
To make your site work well on mobile devices, you can check out your site's mobile usability through The Google Search Console. This way, you can see if Google can see your entire page. You may also check a few URLs from your site for a Mobile-Friendly Test. This can inform you if Google sees your website as optimized for mobile. Lastly, check your site speed and see if it is an issue why only a few visitors are lingering in your pages.
The E-A-T Concept
In modern SEO, it is also essential to consider the expertise, authoritativeness, and trustworthiness (E-A-T) concepts. Google uses it to assess if your site can provide valuable and trustworthy information to the intended audience.
So, to boost your website's expertise, authoritativeness, and trustworthiness, write quality and fact-based content, link to credible sites and sources, update old blog content for accuracy and relevance, and get genuine positive reviews from your customers.
Final Thoughts
SEO has evolved over the years. It has progressed from being keyword-focused to customer-centric, as search engines intend to deliver more personalized search results and understanding of user intent. Hence, to become a proactive marketer, stay updated with the latest SEO trends by joining forums and discussions and continue looking for resources on SEO regularly.