As a business owner, you need to plan on how to keep your systems and network safe. Thus, operational technology (OT) cybersecurity is a vital factor in the manufacturing world. However, not many people know why. Not to mention that they don't even know what its benefits are.
But fret not! This article will look into why every manufacturing business needs OT cybersecurity. Read on to know some reasons why you need it in your manufacturing business.
1. Boost Customer Trust
This is one of the reasons to invest in your business's cybersecurity. Customers want to interact with companies that offer them value. One way to do this is by securing their private data from various threats. Personal data is sensitive and needs to get protected at all costs.
OT cybersecurity controls advocate for the protection of sensitive data. This includes business and customer data. Thus, you need to invest in security solutions that will help you secure all your data. For instance, you can look for a way to encrypt at rest, in use, or in-transit data.
Protecting your data from criminals will make customers feel cared for. They can, for instance, start to trust your brand and be open to doing business with you. You need to know what OT security tools can help you secure your business's network and data.
2. Help Avoid Non-Compliance Fines
Manufacturing industries have to meet specific compliance regulations. And almost every industry has OT cybersecurity protocols that businesses must meet before opening. As a manufacturing business owner, you should ensure your firm meets compliance regulations.
To keep track of these, you can opt to get industry cybersecurity partners. Such OT cybersecurity providers help companies get started with their OT security projects. OT security by Industrial Defender specifically has controls that if implemented well can help businesses manage cyber risks. Having such protection ensures that your network is attack-proof.
Failure to follow these protocols might come with various consequences. For instance, a business might get fined by the enforcing bodies. And, if you run a small manufacturing business, financial fines can have a massive impact. They can affect how your business runs as you'll not have an extra expense.
Also, some businesses might refuse to work with you and question your integrity. Companies that are security-conscious won't be open to doing business with you. This is in cases where there's a lot of data to get exchanged. In the end, it will affect your business's ability to make revenues from its operations.
3. Allows Employees to Work Safely
One of the benefits of having OT security control is ensuring you win employee confidence. You can ensure that employee data is secure by investing in various solutions. Most employees will look at your business's security controls when they want to work with you.
You need to promise them that you have enough security for your business. For instance, you should make your employee database open for them. They need to demonstrate how you use the systems in place. This will encourage them to want to work in your business.
Employee data will be at risk if you do not invest in your business's security. You should ensure that the data your employees submit to your business doesn't get at risk. Building trust with your employees makes it easier for you to get more talent into your business through referrals.
4. Promote Productivity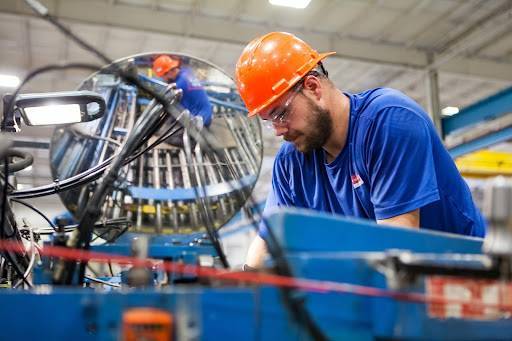 A business's productivity depends on several factors. One of the factors that matter is the amount of security on your business's systems. It's easy for your team to concentrate on being productive if they're assured of safety. Otherwise, they might constantly be worried about attacks.
Thus, you should strengthen your OT security systems always. That will give employees time to focus more on bringing the desired results. Also, it will make it possible to ensure your security team focuses on what matters. They will only need to strengthen systems that aren't secured.
This collective effort will make it easier for your business to reach its goals. For instance, if the goal is to retain customers, it'll be easy to achieve with enough security controls. Thus, it will be an excellent idea to invest in your business's security as much as possible.
5. Stop Your Website from Going Down
Most businesses today have websites that help them transact. Also, they use them to build solid relationships with their customers. You can invest in a website but fail to get the best results if you don't secure it. Thus, manufacturing businesses should focus on web and overall OT security.
A breach that affects a website can bring a business to a standstill. This happens today when many companies rely on online sales. A website might go down because of a breach, and efforts to get it back online might take too long. The result will be a significant loss of business.
6. Prevent Spyware
Competitors can pose various threats to your business. One of them is spying on your business to know what you do and how. They do this through a computer and can find so much about you in a few clicks. The best way to prevent this is by implementing OT cybersecurity.
You can use software to do this almost effortlessly. Find software that will make it easy to prevent spyware and other threats from affecting you. Also, you can use software to encrypt your conversations. No third party should know what you discuss with your team.
Your employees' actions should also remain confidential. This will make it difficult for competitors to track you and know your moves. One of the best computer security solutions for this purpose is a firewall. It'll even filter the traffic coming into your business.
Conclusion
This article has provided all the insight you need about OT cybersecurity. You can now decide if implementing OT security controls is a good idea. The reality is that you won't go wrong with these controls. They can help you ensure you get the desired results as a manufacturer.
It is vital to know the problems your business can fall into if you don't strengthen the security measures. One of the reasons to beef up security is because data breaches are costly. Also, they can affect the consumer's trust and delay your manufacturing operations.