These days, digital marketing allows us to run cost-effective promotional campaigns. It also allows us to use data to identify our target market, use tactics, and measure a campaign's success.
One of those tactics is account-based marketing (ABM).
ABM is a marketing process wherein you identify key accounts or companies as your potential client. As such, you can tailor your promotional campaigns based on these accounts. It is like having a set of email newsletters for the executives at IBM and another one for the people at Oracle.
Sure, these account-based marketing examples sound complicated. However, ABM can help enhance your overall digital marketing strategy.
ABM Tactics That You Can Adopt in Your Digital Marketing Strategy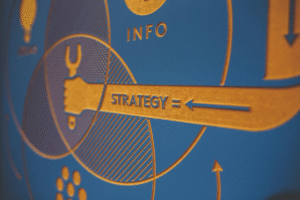 If you want to improve and make the most out of your digital marketing strategy, here are five account-based marketing tactics that you can borrow:
Build Matched Audience Lists on LinkedIn
The ad platform on LinkedIn lets you display ads targeting many companies and contacts within your CRM. To do this, download a list of lead contacts and email addresses that you identify as prospects. Then, upload the list on LinkedIn's "Matched Audience."
It will then look up its database to see if it matches the email addresses of known profiles on LinkedIn. It will also create an audience for your ad campaign. Once you've built those matched audience lists on LinkedIn, you can use these for any ad campaign that you've created on LinkedIn.
This strategy massively helps if your sales team or a third party you're working with is actively setting up meetings with these companies. You also gain additional visibility by providing relevant content on LinkedIn. Doing so improved the chance that their phone call would be well received.
Google Ad Remarketing
Remarketing will work in your favor when aligned with ABM strategies. People who manage to land on your web page will be shown with personalized ad content and allowed to interact with it.
However, you need an ABM list for Google to consider your remarketed ads. This is a list that contains parameters from your existing audience.
This means using the profile of your existing accounts to find other companies that are similar to theirs. Doing so can help expand your clientele or get back lost accounts.
Facebook CRM Remarketing
Until the last quarter of 2017, Facebook gave advertisers the power to target by self-reported company names. With that feature gone, B2B companies were forced to adapt.
Sure, it's still possible to target the business size, fields, and job titles. But those who want to create an ABM strategy for companies that aren't as big or well-known are disadvantaged.
Luckily, Facebook CRM retargeting offers matched audiences, which is similar to LinkedIn and Google's process. You need to upload your CRM list, and Facebook will match users with email addresses registered to those profiles.
However, remember that although most users will be using their business emails on LinkedIn and Google, they're more likely to use their email on Facebook. So, for B2B lists, the match rates will be slightly lower.
Programmatic Advertising
Thus utilizes automated processes that you can use to purchase digital ad space. Instead of working with a media company to determine when or where an ad will be published, you can utilize intelligent platforms. This includes Terminus and Adaptive, matching your ad location to where decision-makers are online.
You can then set up criteria for demographics, websites, the time of day, and more. These platforms allow you to access the latest and valid business data that matches your ad with your target audience.
Prompt and Direct Mail
You have to perform intensive research on the primary decision-makers of your target account. This allows you to send a more relevant and personalized campaign message through direct emails on all channels.
You can also send other helpful information and gifts at the right times, especially when a contact has gone cold.
Digital Marketing in ABM
There is no doubt that account-based marketing can help improve your overall digital marketing strategy. That's because it utilizes personalized promotional tactics that can help you attract, engage, and convert a particular account.
By using the ABM tactics listed above, your sales and marketing team can effectively and efficiently onboard your dream clients.