Every business website dreads regular Google updates because many leading sites drop to several positions down. But what happens in these updates?
A 2019 Google statement said that a significant consideration for ranking any keyword is the expertise, authority, and trustworthiness based on the content on a page. While much is going on about EAT, Google uses it to rank truthful content from credible sources.
Many people rely on Google to make vital life decisions. Therefore, it's only fair if the customer-centric content on Google is truthful and credible.
Moreover, Google has shifted its focus to analyzing the credibility of website authors who have no professional experience in their niche. The search engine wants to prove that you're the authority in your niche. This means that the website has to have truthful and well-researched information.
See below tips for establishing expertise, authority and trustworthiness on a website.
How Do You Create EAT-Friendly Content?
To create high EAT value, you must assess your website. Is there room for improvement? What methods can you use to boost your site's EAT?
Use the checklist below to come up with EAT-friendly content.
Are you providing in-depth information on any topic or keyword? Ensure you add all the relevant and detailed information to your blog posts.
Better still, be sure to share all your experience with a topic on your website. It would also help to cite sources that boost your claims about the particular topic. When you show extensive expertise in any topic, Google will likely rank you higher for users to find you quickly.
Authority and expertise have similarities but are very different from each other. Authority shows how people listen and trust what you say. They know that whatever you post is valuable and worth sharing with your target audience.
Is your information accurate? Do your web users trust what you post so they won't get lost? A trustworthy website shows that the users can count on and follow what they read because the information is not misleading.
How to Establish EAT on Your Website?
Making your website to be EAT-friendly is not as hard as it sounds. Check out the following tips to help you out.
High-Quality Content with Excellent Page Experience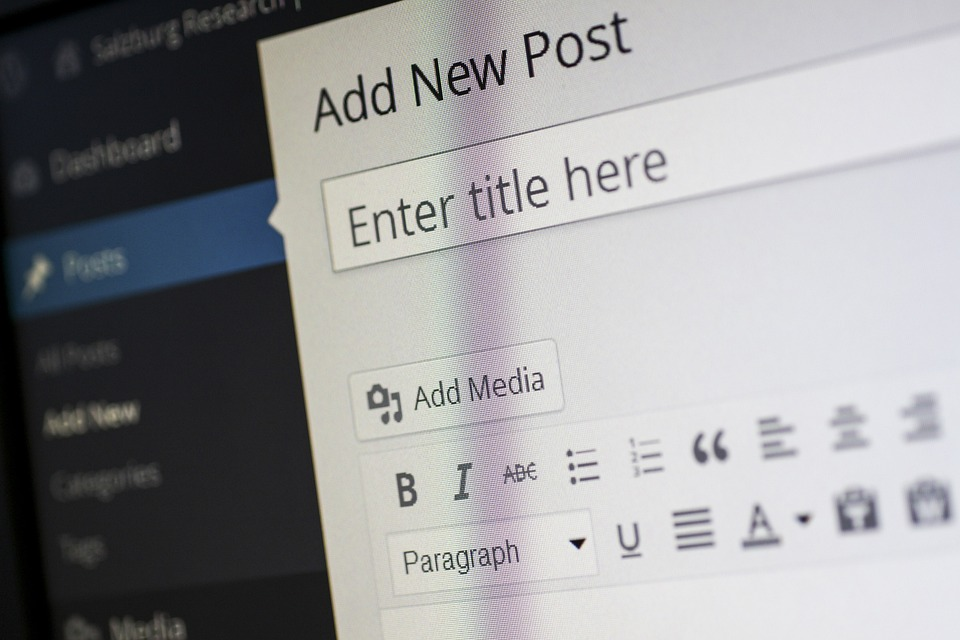 High-quality content alone is not enough to ensure high E-A-T scores. You should also ensure the content of web pages is user-friendly.
In this case, it's best to look for a content designing service to ensure expertise and authority come together for high-quality content and good user experience. How does this service help?
It ensures the user gets all the answers in the best way.
So, it uses resources like statistics and special reports to ensure the audience gets all the information they need at the right time and how they expect it. Besides, it's what Google requires publishers to prioritize when creating their content. This service will ensure that your site achieves better UX making users stay longer to read through all the information they want.
It's also not enough to keep producing new, original, in-depth content. Over time, outdated content can affect your ranking and weaken your trustworthiness. Your content should also be valuable and updated with relevant information. Therefore, maintain evergreen content by conducting consistent blog optimization audits.
For excellent user experience, customers should easily find what they are looking for. This way, they're likely to come back for more information. So, ensure your website is easy to navigate, loads pages faster, mobile-friendly and has good vital scores.
There's nothing that pleases Google more than expert content. Usually, Google rewards content created with expertise.
When you hire an expert for your website, rest assured of accurate and well-researched details.
This is because an expert has extensive knowledge in finance and medicine, for instance.
In most cases, using an expert will make your site fall in the YMYL (Your Money, Your Life) websites. Besides, you'll notice that top health websites have medical professionals reviewing their content. This helps to guarantee the credibility of the information provided, backed up with valuable data and resources.
Therefore, to increase the EAT of your site, it's best to work with contributors who have significant and verified real-world experience and credentials. Remember that Google doesn't consider hiring a copywriter who knows how to write about a topic as an expert in any field.
Get Links from Trusted Sources
Getting links from trusted sources to use on your website will lift your level of credibility with Google. Trusted sources to link to your website vary from niche to niche, including:
Professional associations and business listings: You must provide some professional qualification or business registration to be listed for their links. This will boost your identity as more than just a business website and a more established entity.
Websites of recognized businesses in your niche: You can only link to reputable sources like established and renowned businesses like financial services and medicine. Linking your website to these businesses will do wonders for your E-A-T.
Top-level authority sites in your niche: Usually, it's hard for small business websites to get links from significant publications as you have to be an industry leader. But if you get these highly authoritative links, you'll be boosting your EAT significantly.
In short, raising your website's EAT will require you to get links from websites that only link out to established businesses in your niche. Therefore, you'll need to focus more on your link-building efforts to get easy links that will help you rank.
Such links that boost your EAT require a silent but accurate approach. Hence, this approach requires a devoted campaign to work with your standard link-building strategy.
Create Brick and Mortar Business with Social Signals
For Google, a brick-and-mortar business is more trustworthy than a primary publisher in any industry. It makes sense when you remember that a business model requires higher costs to begin. This makes their websites seem more rigid in the industry regarding trustworthy information.
However, Google can't distinguish the publishers from the brick-and-mortar businesses. So, publishers enhance their EAT value by creating social signals typical for traditional businesses in their industry.
Such social signals are:
A Google My Business listing: When you add a Google My Business listing to your website, you improve the legitimacy of your business. This listing works even if you have no physical premises. In such a case, you can add the work premises as your home or working space with a valid mailbox. After setting up the Google My Business listing, add a call to action to your content for the customer to leave a review.
Social media pages: While most websites don't have a lot of traffic from social media pages, it's essential to open business pages on these platforms. This will boost your content strategy, showing that the information is trustworthy to deserve following.
Directory listings: If you're running an affiliate website, adding directory listings is crucial to give you an edge over your competitors. So, if you're competing for a keyword where professional expertise is a significant ranking factor, these listings will push you ahead.
Target and Rank for Relevant Keywords
Users find information quickly from relevant keywords that are ranking. This helps to build trust and authority for your website.
The best approach is to ensure your content designing service targets several keywords, not individual ones. Targeting keyword clusters helps website optimization to thoroughly cover a user's search intent and not a few queries.
Consequently, improving the search intent will make your website appear as an expert on the subject matter. Eventually, this achieves authority and trust along the way.
‍ People and Google trust a website with an author name and bio on the blog posts or other web pages. This way, Google knows that the content therein is from a trustworthy source.
Equally, the About Us page on your website can help address the EAT. It's where users go when looking for information about your business. By adding your credentials, you're showcasing your authenticity, accomplishments and authority. You can have something like;
Won Awards from your organization
Certifications of your team
Recognition and mentions in significant publications
Encourage and Respond To Reviews
A good business website should encourage customer reviews for your products or services. These reviews improve the EAT, according to Google.
When your company gets so many reviews across different platforms, it shows your consumers trust you. Most importantly, always respond to your reviews, even the negative ones. Responding to customer reviews enhances the level of brand trustworthiness as a brand. This shows that you're doing your best to ensure the customer is happy.
In the recent Google product reviews update, the review content works better than the information content. This helps your products to rank better through Google EAT.
Build a Content Marketing Structure
An ideal content strategy features consistency to establish authority on your website. Whether you're blogging, vlogging or podcasting, effective content marketing allows you to show your expert knowledge in noticeable ways.
However, creating high-quality content takes time, effort, and money. Thus, you need a steady content creation structure that will help you increase your EAT. As a digital marketer, coming up with a defined and consistent process will have your content team produce relevant and trustworthy content.
A good content marketing structure should feature the following:
Preferred outcome or goal.
Step-by-step guide
Necessary resources
Target audience
Target keyword
The type of content
The author of each step
Your publishing pace
Take It Easy On the Ads
Having ads on your website is not a crime. Google allows and benefits from some ads. However, so many ads can be overwhelming to affect the EAT.
Most users find it annoying to read content from a page with countless ads popping up. Also, web pages with many ads look untidy and sometimes affect the loading speed.
Accidentally clicking on some ads can cause problems to your device as well. This is because some ads have bugs or are a way for hackers to crash your system.
Which Tools Help Create EAT Content On Your Website?
Some tools can help you effectively create EAT content. The best part is that most of them are free Google tools. They are:
Google Trends
‍ This tool helps the user know the trending and popular topics. Still, it can show how often people are searching for the topics.
Google trends allow you to produce extensive content for your website. This way, the content produced will be relevant and not off-topic.
Google Keyword Planner
‍ With the Google keyword planner, you can quickly get data and the search volume by entering a keyword or topic. When you know the search volume, you can tell how difficult it is to rank on particular keywords.
So, when creating high-quality content, you'll know which keywords to avoid and the ones with low competition that will help you rank quickly and higher.
Google Analytics Content Explorer
‍ You can track and enhance your website's traffic and engagements to impact the EAT score positively. The Google Analytics content explorer tool also shows which pages are widely viewed and which are not. Basing your content strategy on the findings from this tool will also help your SEO rankings.
Google Page Speed Insights
‍As observed earlier, high-quality content is not the only thing that will help your website rank better for EAT. A good user experience will ensure the user can easily navigate your website, thanks to website optimization.
With Google's Page Speed Insights, you can track how quickly your audience goes through your web pages. Usually, poor content and user experience will have the customer leaving the page as soon as possible.
Google Search Console
‍A Google search console tool helps the website owner to monitor and analyze backlinks. This way, you'll know which links are dormant, not practical, missing, and indexed.
Such a tool will help you create customer-centric content that will boost your EAT and SEO rankings. Still, the search console can help you find better keywords for your target audience to enhance website usability.
Final Words
The aim of expertise, authoritativeness and trustworthiness of websites is to restrict marketers from producing content on topics without adequate knowledge.
Business websites, therefore, require professional clout to back them up in their digital footprint. So, businesses that aim to turn their website into a top authority in their particular niche should focus on building true credibility.