1.  Matt Schmidt, Diabetes Life Solutions
In my opinion, the quickest way to find the best freelancer for your business is to turn to sites like Upwork or People Per Hour. You can easily post details of the work you need completed and your project will be shared with thousands of freelancers across the world. Or you could invite particular individuals you're interested in working with to review your job opportunity.
What I really like about sites like these is how I can review a freelancer's resume, and work history. You can even open up a dialogue with them, start a chat history, or do a zoom call right from the platform itself. On average for our job posts it takes me less than 48 hours to find the perfect freelancer to work with.
2.  Justin Herring, YEAH! Local
Use LinkedIn
LinkedIn has established itself as the social network for professionals. This is what makes it yet another fantastic resource for finding and hiring freelancers.
Use the keyphrase strategy "freelancer graphic design" etc. to look for freelancers on LinkedIn. A list of profiles featuring this term in their profile will subsequently be provided for your review.
Look at their profile and the businesses they presently work for and have previously worked for.
The way a prospective freelancer filled up their LinkedIn profile is something else I consider while evaluating their profile.
You'll find a surprising number of freelancers that provide very little information on their LinkedIn profiles. This is a warning sign since it reveals they may not be as professional as you need.
Use Freelance Websites
When it comes to using freelance websites like FreeeUp, Upwork, and Hubstaff Talent to identify and recruit freelancers, businesses have varied opinions. Some people, like myself, think it's a fantastic source of talented people. Some people think it's a waste of time and resources.
The problem with using these freelancing markets is this:
The majority of freelancers who utilize these websites are just beginning their professions and are busy creating their profiles.
However, if you're searching for someone who can manage general and administrative work, it's preferable to use these websites.
Test Their Skills
Put their abilities to the test by asking them to do specific work that they will be performing if you decide to hire them. This is the greatest approach to locating and hiring the ideal freelancer. This will enable both you and the freelancer to determine whether you are a good match.
If you want to engage a freelance blog writer, ask them to create a 500-word blog article about a subject you'll be covering on your website.
A landing page for one of your content offers can also be created by a web designer you hire.
3.  James Crawford, DealDrop
Hiring people for your team is always hard and time consuming. One key thing you want from any team member is to make sure they have good attention to detail skills. When someone applies for a freelancing role with your organisation, setup an auto reply email which gives this person a number of small jobs to complete so they can move onto the next round. You'd be surprised at how many people don't even bother to do this! In this set of tasks, make one a bit obscure.
For example, email a photo looking out your front door in portrait mode (make sure the email is different to the one they already have) or text a joke to a cell number you provide them with. These tasks will instantly filter out some of the candidates and not waste your time looking through unsuitable resumes.
4.  Nestor Vazquez, SEO Mexico
Most of the time all you need is a computer with the right software and a good internet connection. There are online platforms that are dedicated precisely to linking companies with remote workers of various professions.
Among them we can find Upwork, Remoters.net and Fiverr Pro.
Upwork
The objective of Upwork is to enable companies to find the workers they need quickly and effectively in a trusted environment.
Remoters.net
Remoters.net is a platform with resources, tips and useful information for remote workers, digital nomads and distributed work teams.
Fiverr Pro
Fiverr Pro allows freelancers and digital agencies to offer their services so that companies can quickly select and hire talent.
One of the biggest advantages of Fiverr is the Fiverr Pro service, which narrows your search to the best candidates in your field. Yes, you'll have to pay more, but I guarantee it's worth it.
People management is critical to the success of your first remote SEO team. Regardless of how you choose to build your remote SEO team, there are many benefits to doing so.
5.  Amanda Thomas, Konstruct Digital
While our agency has transitioned to fully in-house staff and we no longer hire freelancers, when we did, we used a variety of methods for finding talented freelancers.
The first step is sourcing. To find solid freelancer candidates we've used a variety of locations to find them:
Your network

– Your network is always #1 and in the digital era this means more than just people you know in person. It can also mean people in online communities you're part of. For example, I'm in a great one called Traffic Think Tank and there are often super talented digital marketing freelancers participating in that group.

Use a platform

– Platforms like Upwork can work well for this. You can get really specific to what skills you're looking for and see reviews and samples of work.

Search for freelancers

– If you're looking for freelancers but don't want to use a platform like Upwork, we're also lucky with platforms like LinkedIn. We've done searches (using a paid LinkedIn account) where we've used keywords related to the skills we're looking for combined with "freelancer" and have reached out that way.
Next comes vetting. Even with lots of positive reviews we always ran a smaller paid trial with any freelancers we hired. We would take a limited scope piece of work related to the skill we're looking for and have multiple candidates complete it. We would evaluate based on (1) timeline, (2) communication, and (3) technical proficiency.
Keep in mind that a Freelancer might not always we what you're looking for. Sometimes Virtual Assistants can fit the bill as well. In this case, we recommend platforms like The Virtual Gurus.
6.  Diana Loh, Yoga Orchard, Avante Body and Wellness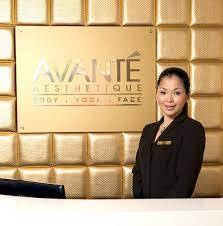 It is not easy to find the right freelancer for a project. There are so many freelancers in the market that it can be hard to know who is good and who is not. That's why it's important to do your research and make sure you hire the right person for your project.
The fastest way to hire freelancers is to find industry related facebook groups and then put up a job listing there. For example we hire a lot of independent freelance photographers who were able to provide fairly well done jobs at great prices too.
One way to determine if they are a good fit is to look at their porftolio or experience and get a feel of what type of people that they are through an interview and if it aligns with their personality.
7.  Ray, Singapore Moneylender, I-Credit 
Freelancing has been on the rise for a while now. It has become a popular way to find new talent and hire them. Freelancers are more flexible and can work on their own time, which makes them more valuable than full-time employees.
The best way to find the right freelancers is by using freelancer websites like Upwork, Freelancer, and People per Hour. These platforms have millions of freelancers on their databases who are ready to do the job you need done.
The fastest way to find the right freelancer is to start with a small trial assignment and see how they deliver. If they pass your standards then there is a high likelihood that they are the right fit.
To determine if they are a good long term higher. Should test them over a period of time and see how they continue to fair.
8.  Krsnaa Mehta, India Circus – A Godrej & Boyce Venture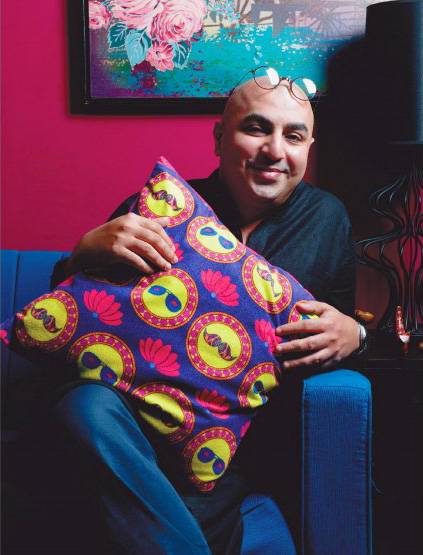 Krsnaa Mehta, Founder, and Executive Director at India Circus – A Godrej & Boyce Venture, says, "Freelance working in today's digital era is a preferred and promising career choice.
We have found that word-of-mouth, social media, and websites like Fiverr have been the fastest methods of hiring freelancers. I've had an incredibly amazing experience working with a few.
The zeal with freelancers work and are willing to contribute to the project at hand is simply unmatched. Since freelancers often get to choose the clients and/or the projects, they are more likely to be attached to the same and work diligently.
However, in my experience, the quality of work offered by freelancers may not always be proportional to their charges. We have been lucky to have some exceptional freelancers at fairly reasonable prices. On the contrary, there have been a few instances where high-charging freelancers could not deliver the desired results."
9.  Rishab Jain, Innovist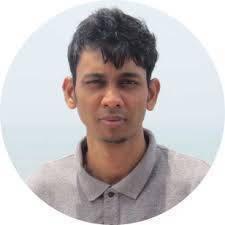 Rishab Jain, AVP Strategy at Innovist says, creating a detailed job description is key to finding a freelancer who can fulfil the responsibilities to a T. The more they know about your expectations, the better they are at accomplishing the tasks and achieving the goals.
Then again, setting up an initial interview process helps ease the freelancer into their role rather seamlessly. This also helps us understand their scope of services, while giving the freelancer some valuable insights about the way we work, and our immediate and long term objectives. These are some of the ways which have helped us get some of the best freelancers, here at Innovist."
10.  Kartik Ahuja, GrowthScribe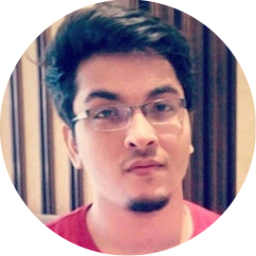 Whether you are a seasoned business person or just starting out, it can be challenging to connect with the right freelancer.
I have been doing this for over 6 years and the approach below has worked wonders for me in finding and hiring the right freelancers:
Let's assume I want to hire a Graphic Designing freelancer.
This is the process that I follow:
First, I keep aside a test budget which is usually 10% of my total project budget.
For example, if my total work budget is $2500, I keep aside $250 for experimenting with different freelancers.
Next, what I do is, go to a platform like Upwork and put in my desired filters (which include) —
Having job success above 90%

Having an earned amount greater than $10,000
Once I put these filters, I thoroughly skim through the profiles that pop up on my screen.
I pick up the top 3 profiles that I like, go through their portfolios, and give them some kind of task to do.
Based on the way they do the task, I rate them on 3 metrics:
Work speed

Complexity understanding

Method of approach
Based on these factors, I choose the freelancer that I feel is right for the project.
11.  Shaurya Jain, Attention Always
Facebook groups are a great place to hire freelancers.
These groups typically focus on a certain skill or domain, so if you're looking for a WordPress designer, posting in the group "WordPress Designers" will be extremely helpful.
Additionally, the number of freelancers joining Facebook groups is incredibly high so there's always a good chance you'll find someone who's interested in your project.
So by joining these specific groups, you can interact with and hire only those freelancers that specialize in the field you need, which also makes finding and vetting the right people much easier.
I always post the details of a project or job in relevant groups. These groups are very helpful as they help me connect with the right people, and get my job done.