If you are new to the web design game, it is wise to test the waters with free tools first. This way, you get a better understanding of how everything works without the need to code and design from scratch. Plus, there could not be a better way to learn the gist of HTML , Free Website Templates and everything that comes with it.
1. Personal
You know what you get with Personal HTML Free Website Templates. It is a site skin for all the creative and professional individuals out there who need a way to reach more clients and surprise their potential employer with something novel. In the Personal kit, you will find all and everything for a quick, efficient and reliable launch of a personal website. Get things done your way and have your entire web presence under total control with Personal.
2. Travelo
Travelo is a flexible and all-around free HTML website template for travel agencies and tours. If you are in need to create a page but do not want to start from scratch, make it a realization with Travelo. It comes with an impressive design that will amaze and wow all your visitors and potential customers. You can start spreading the word out professionally and raise your potential through the roof.
3. Snipp
Freelancers and agencies, Snipp is an ideal free HTML website template that will help with establishing an impactful online presence. With the design all set and ready to go, Snipp ensures you to speed up the process of getting on the internet. Instead of kicking things off from square one, you can now start making moves with Snipp instead. You will find this page skin outstandingly amazing out of the box, catering to different tastes with ease
4. Readit
For all the bloggers out there who are after a design that does not follow the classic look entirely, Readit is the way to go. This free HTML website template has you sorted out with a jaw-dropping scheme that will easily set your apart. You can also employ Readit for all sorts of intentions. Whether you would like to blog about your personal life, a particular niche or even about multiple topics at the same time, let Readit do the trick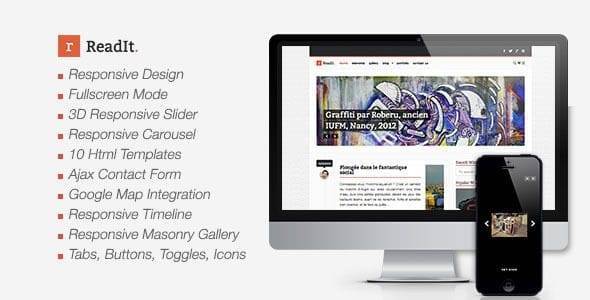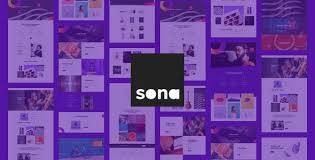 5. Sona
Sona is a free HTML website template that comes ideal for hotels and accommodation businesses. With its neat and trendy look, you will have no problem capturing everyone's attention right from the get-go. Sona has a very premium-feel too it, making sure the outcome appears as top-notch as possible. Along with the terrific home page, you also get other inner layouts and predefined elements. One thing is for sure, with Sona, you will shine online with all of your light.
6. Life Coaching
Life Coaching is a free HTML website template that almost does not need an introduction. Indeed, it is an ideal solution for building a page for people who offers all sorts of coaching and consulting services, as well. Doctors, psychiatrists, chiropractors, nutritionists, personal trainers, I mean, this list goes on and on. Your only limitation is your imagination, as Life Coaching easily handles all sorts of different intentions, even if using it out of the box.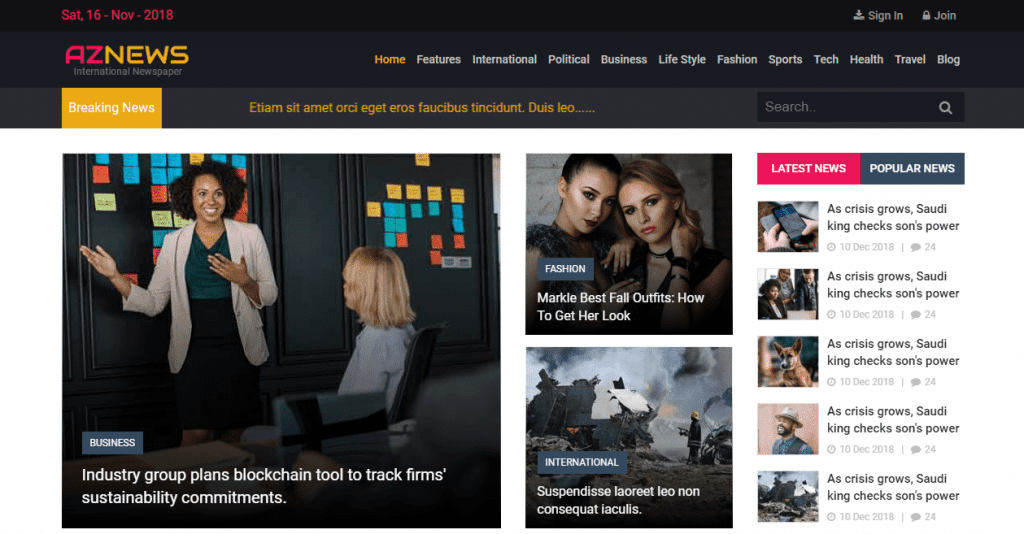 7. Aznews
Thanks to Aznews, you can now go about building yourself or your client a nifty online magazine or newspaper website. Without the need to start from scratch, you can simply employ all the perks and goodies of Aznews and go from there. The design of this free HTML website template is immaculate and minimalistic, focusing on the content first and foremost. While you can use it out of the box, you can also style and improve Aznews, so it fits your personal style precisely
8. Appco
Putting on display an application has never been easier, thanks to Appco. This top-notch free HTML website template helps you out with a solid presentation of your mobile, desktop or web app. It is the page that you are about to establish which will help you push the boundaries and get you the needed downloads for the success that you would like to witness. To your luck, you can now start with the right foot forward by utilizing the striking Appco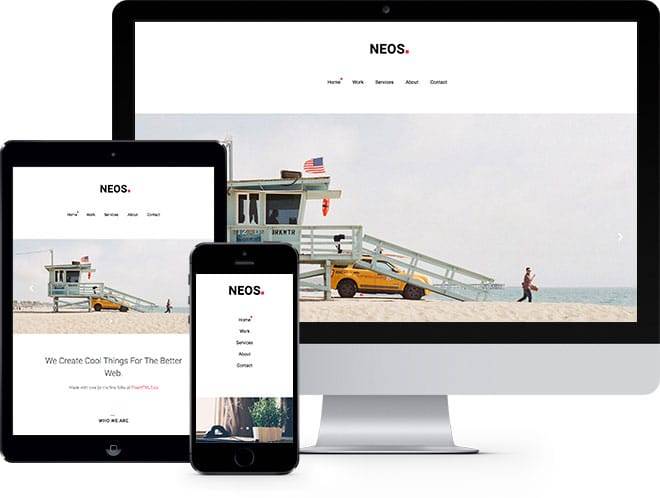 9. Neos
If you would like to enter the online space with a bang, you better take a peek at Neos. This Free Website Templates is a great alternative for agencies and businesses, heck, even freelancers. The cleanness and minimalism of Neos cater to different tastes and intentions with ease. Even if you employ Neos exactly as it comes out of the box, the outcome will be nothing short of spectacular
10. Nitro
When looking for the best Free HTML Template for establishing an online portfolio, look no further and pick Nitro. This striking solution comes perfect for building one-page websites, where all and everything is just a matter of scrolls away. Nitro also comes with a very clean and neat look, making sure it showcases your works and other content in the best possible light. Just see the live preview page and let it blow you away.