Pets are the source of joy and happiness, their love and cuteness make our world shine with brighter colors, even on the rainiest day. With the development of social networks, the positivity of pets extended its horizons and shifted into the virtual world as well. Tons of photos with pets attract the interest of followers, engage more activity, and just add a touch of loveliness to your profile.
A lot of users went even further, creating the profile for their fluffy friends, and that was the moment when they hit the jackpot. Everyone is used to seeing the profiles of celebrities, bloggers, brand owners, and influencers – such profiles possess a great deal of uniqueness, moreover, they are quite similar in some ways. However, the pet profile differs in the unique mood they create and the overall drive of engagement.
What are the main benefits of a pet's involvement in a social media profile? Sharp rise in user engagement. The comparison of data from Instagram analytics shows that posts with fluffy critters increase the number of likes and comments by 200% on average, boosting the position of your profile.
How to create a meaningful profile for your pet friend?
1. Create the style
Consistency is the first step toward a successful profile. Choose the style which will be prevailing on the profile, and the mood you want to create. These criteria will define what all the forthcoming posts will look like. While it's possible and even beneficial to post something out-of-style occasionally, you need to keep at the chosen line.
2. Plan your posts
There's nothing better than planning when it comes down to consistency. Your followers want to see your content, as it's the primary reason they signed up for you. Your interaction will show the Instagram algorithms that you post something valuable, thus boosting your reach.
3. Video Content
Video content is an absolute winner of the viewer's attention, especially, if there are fluffy friends trying to do something specific – try to say something, sing a song, bite the shoes, etc. It looks adorable and entertaining, making the video go viral. Apart from the action, the video must have a creative design, something unusual and catchy. If you lack ideas, choose a reliable video editing software, like Canva, that will help you bring the content to perfection.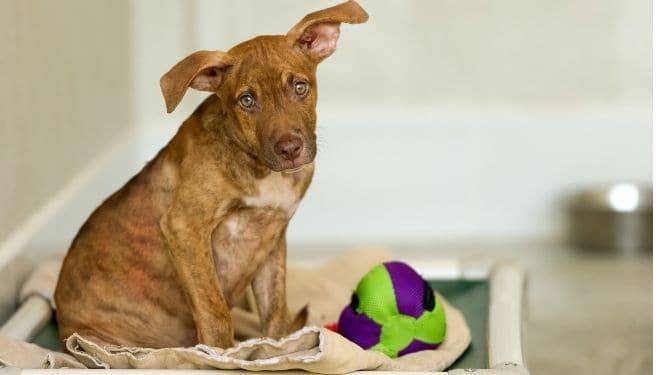 4. Photo Content
That's probably where the fun starts:) Taking a good photo of a dog or cat, who is happily running around and trying to leak your camera may seem like an insurmountable task sometimes. However, there's nothing impossible with the right amount of treats and patience. When taking a photo for posting, make sure you are guided by the idea and think about the message it is going to convey.
A photo post is only half of the deal, that's the caption that plays a decisive role. It should be short, accurate, and emotionally evoking.
It's highly recommended to take photos with a good camera, in the well-lit surrounding or outside for better lighting. A rule of thumb for taking photos of pets is ISO somewhere around 400-800 and a shutter speed of 1/3000. If you combine it with a wide aperture, the shots will definitely hit the spot.
5. Timing
There is a possibility that your major audience checks the profile at 3 am or 1 pm, however, according to statistics, the most active time for checking the content is between 8 AM – 12 PM, or 4 PM – 6 PM during the weekday. That's the time when the users are engaged mostly, thus they are ready to give their attention to your content. Posts with fluffy friends may be given preference over others, as they share positivity and lightness, just what people need during the working day.
6. Character
Make sure your posts are genuine. Every fluffy friend has a character – shy, cheeky, playful, loner, etc., so show it with your posts. Don't try to make the type of posts to fit the vision of the audience; show the things they really are, as your followers appreciate honesty, openness, and truthfulness. Real life is more appealing than made-up one, and the audience recognizes it immediately.
7. Hashtags
Hashtags allow you to broaden the audience's reach. First of all, use the general ones, directly related to your breeds like #dogsofinstagram, #corgisofinstagram, #bulldog, and more specific ones – #throwbackthursday, #flashbackfriday, #tonguesouttuesday, etc.
8. Be socially active
Get involved in Instagram life. Follow other similar and bigger users, like and comment on their content, that's the way to become noticed. Dedicate at least two hours a day to such activities, in order to maintain the engagement level.
Pets' profiles are just adorable, they stand out from 'peopley' ones because animals are always honest and sincere. Fluffy friends make us happy in real life, and bring more joy just with their existence; the same works for social media – among all the profiles with ads, personal brands, and posts about problems, development, and life issues, their photos seem to be the source of lightness and easiness, kind of distraction from everything else. With a properly planned strategy, your 'cutie' can become a star, and the followers will get a portion of the daily positivity. Win-win engagement, why not try it?