The best business project proposal will outline all problems on the client side and offer a strategy to help them overcome the challenges they are facing. You can easily sell your approach to problem-solving to clients that need that kind of service.
For that to be the case, you will have to write a clear, concise, and straight-to-the-point project proposal with clear and achievable goals. In this article, we will guide you through all the points this document must address and how you can win the client with a well-thought-out plan.
The client research phase
You can't write a winning proposal without knowing your client's exact situation. The challenges they face, the main activities that generate profits for them, and their ultimate business vision are all topics you need to know before planning your strategy.
When you obtain this information, you can easily pinpoint the business's bottlenecks, its potential for growth and scalability, and help them avoid scope creep in their future projects. Depending on the business's current market situation, your proposal will differ in size. If there are a lot of problems and solutions that occur to you while scrutinizing the business in question, you might come up with a longer-phased proposal project.
Our main tips for writing a project proposal are to avoid PowerPoint and Excel as they simply don't work anymore. Rather than focusing on the dated cookie-cutter templates of this old software, use software that helps you find the right digestible templates so that your clients never take their eyes off your project proposal document.
Forget the speeches, stick to the facts
Your client will want to hear how their business operations can improve and generate more profit. So, stick to the facts and provide them with predictions about your project and when they can expect results.
In your business proposal, it's a good idea to include the previous clients that have worked with you and had a positive experience with your proposed solutions. This will also show your expertise and dedication to your clients.
Include a point where you thoroughly explain your approach and methods to help your client understand how you work and what they can expect from your services.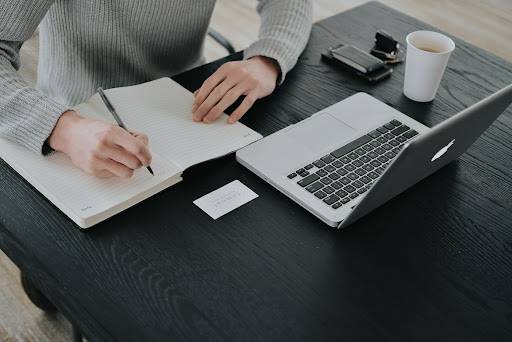 Find a solution to the core problem
At first glance, it might seem as if the business has a lot of problems, but the big picture might be completely different. Most of the time, there will be a single problem that causes a chain reaction and a million other problems follow. For instance, this can be due to bad management. If the company has no clear structure of operation and delegation, a lot of problems will appear out of thin air. Employees will get frustrated since there is no clear goal they should be striving for and the upper hierarchy will be dissatisfied with the monthly profit report.
If you are able to notice the core problem of that particular business and "pluck it out", create a strategy that will help the business remove this bottleneck and resume business operations at a higher, more optimal level.
When doing so, make sure that you provide the client with budget predictions in your proposal so they can prepare funds to ensure the strategy does not fall short.
Split the project into timelines
To make things even easier for your client, equip your project proposal with timelines. This way, they will have a better idea of how your strategy will work and how long will it take for it to show results.
The more detailed your proposal is, the better the chances are of your client signing it. Delive the proposal on time and consult the client for possible revisions. After all, it's their business and you should respect their final decision.
Pricing and signature
The last few pages of the project proposal should include your pricing options. Whether you are willing to negotiate in that department is entirely up to you, but you should always be above board with your client when it comes to pricing.
For digital proposals, sealing the deal is always easier if you include a dominant CTA near the signature field. In-person, it's a bit different and you will have to rely on your proposal contents and interpersonal skills.
Bottom line
If you want to ensure that you will present your client with a quality proposal, follow the tips we outlined for you in this article. That being said, don't hesitate to use modern software and sideline old and cookie-cutter software such as PowerPoint.