B2B portal are the numerous in India. Which some of the doing the best business in India had get the several award in the business and their turn over the really good. 
1. Alibaba
Alibaba is the b2b portal Which leading platform for global wholesale trade.
Alibaba brings you hundreds of millions of products in over 40 major categories of b2b portal, including consumer electronics, machinery and apparel.
It's the go-to platform for cross-border trade of goods and helps small/medium businesses worldwide expand to overseas markets.
2. Tradeindia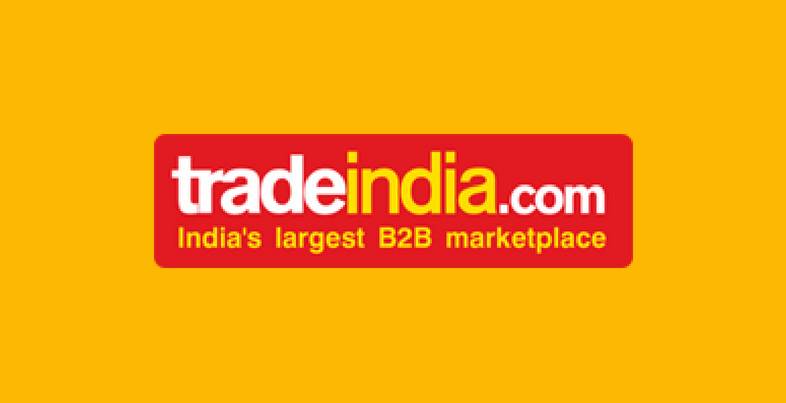 India's one of the largest online B2B e-commercial center, offering on the web business listing and yellow pages of Indian and Foreign manufacturers, suppliers, exporters, importers & service providers
TradeIndia is an ideal forum for buyers and sellers across the globe to interact and conduct business smoothly and effectively.
3. JimTrade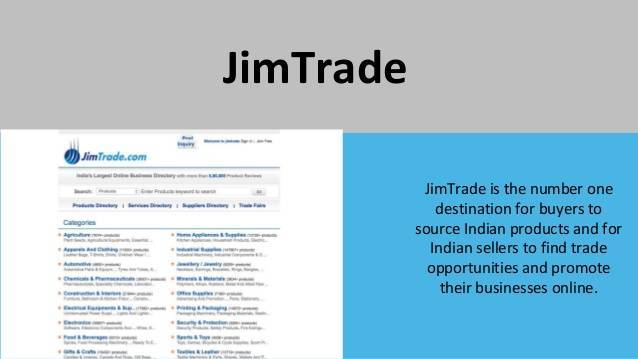 JimTrade is another Indian Business Directory featuring Indian suppliers directory, manufacturers and products directory, Trade Fairs from India.
They provides the complete and updated information on Indian products and suppliers for buyers.
This is the number one destination for buyers to source Indian products b2b portal and for Indian sellers to find trade opportunities and promote their businesses online. This makes JimTrade a perfect fit for the list of b2b portal websites India.
4. IndiaMART
IndiaMART is India's one of the largest online marketplace , connecting buyers with suppliers.
The online channel focuses on providing a platform to SMEs, large enterprises as well as individuals.
5.Tradeford
Is one of the leading global b2b portal marketplaces for global buyers, suppliers, and manufacturers. It creates free company websites, showcase unlimited products.
TradeFord's extensive database of quality buyers and suppliers covering all major industries starting from Apparel, Fashion, Chemicals, Construction, Electronics, Furniture, Food & Beverages, Health & Beauty, Machinery, Transporation and many more .