Blogging has become an increasingly popular way for individuals and businesses to share their thoughts, expertise, and stories with the world. If you're considering starting a blog, one of the first decisions you'll need to make is choosing the right blogging platform. With so many options available, it can be overwhelming to find the platform that best suits your needs. To help you get started, we've compiled a list of the top five free blogging platforms for 2023. These platforms offer user-friendly interfaces, customization options, and powerful features to ensure a seamless blogging experience. Let's dive in and explore your options!
Introduction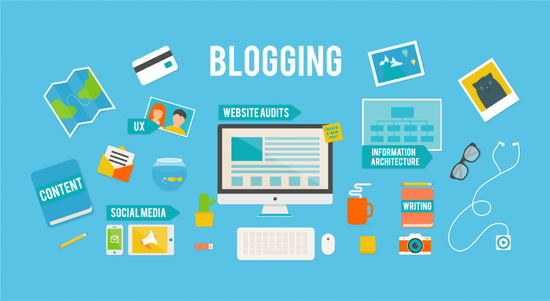 When it comes to blogging platforms, there are numerous options available, ranging from free to paid solutions. In this article, we will focus on the top free platforms that provide a solid foundation for your blogging journey. These platforms offer intuitive interfaces, customization options, and various features to help you create and manage your blog effectively.
1. WordPress.com
WordPress.com is one of the most popular blogging platforms, known for its flexibility, ease of use, and extensive customization options. It offers a user-friendly interface and a wide range of themes and plugins to personalize your blog. WordPress.com also provides reliable hosting, security features, and responsive customer support. With its powerful content management system (CMS), you can create and publish content effortlessly. Whether you're a beginner or an experienced blogger, WordPress.com is an excellent choice.
2. Blogger
Blogger, owned by Google, is a simple and user-friendly blogging platform that is ideal for beginners. It offers a straightforward interface and easy-to-use tools for creating and managing your blog. Blogger provides a selection of customizable templates, allowing you to personalize the design of your blog. It also integrates seamlessly with other Google services, such as AdSense, making it a great choice for monetizing your blog. If you're looking for a hassle-free blogging platform, Blogger is worth considering.
3. Medium
Medium is a unique blogging platform that focuses on creating and sharing high-quality content. It offers a clean and minimalist design, putting the spotlight on your writing. Medium provides a built-in audience, allowing you to reach a wider reader base. It also offers features like collaborative writing and the ability to follow and engage with other writers. While Medium offers a free plan, some advanced features may require a paid subscription. If you prioritize the simplicity of writing and community engagement, Medium is an excellent platform to explore.
4. Wix
Wix is a popular website builder that also offers a blogging platform. With its drag-and-drop editor and customizable templates, Wix makes it easy to create visually stunning blogs. It provides a wide range of features, including SEO optimization, social media integration, and e-commerce capabilities. While Wix offers a free plan, upgrading to a premium plan unlocks additional benefits such as a custom domain name and increased storage. If you're looking for a platform that combines blogging with website creation, Wix is a great option.
5. Ghost
Ghost is an open-source blogging platform known for its simplicity and focus on writing. It offers a distraction-free interface and intuitive tools for content creation. Ghost provides various themes and customization options to suit your aesthetic preferences. It also offers membership and subscription features, allowing you to monetize your content. While Ghost is free to use, self-hosting requires technical knowledge or a paid plan. If you value a streamlined writing experience and a minimalist design, Ghost is worth considering.
Conclusion
Choosing the right blogging platform is essential for a successful blogging journey. The top five free blogging platforms for 2023 – WordPress.com, Blogger, Medium, Wix, and Ghost – offer powerful features, customization options, and user-friendly interfaces. Whether you prioritize flexibility, simplicity, design, or community engagement, there is a platform that suits your needs. Take the time to explore these platforms, consider your goals, and make an informed decision to kickstart your blogging adventure.
FAQs
1. Can I switch platforms later if I choose a free blogging platform now?
Yes, it is possible to migrate your blog to a different platform in the future. However, the process may involve some technical steps, such as exporting and importing content, and adjusting the design and settings.
2. Can I monetize my blog on these free platforms?
Yes, some of these platforms offer monetization options, such as Google AdSense integration or membership features. However, the extent of monetization options may vary, and certain platforms may have restrictions or require a premium plan for full monetization capabilities.
3. Can I use my own domain name with these free platforms?
Some platforms allow you to use a custom domain name, while others provide a subdomain (e.g., yourblog.wordpress.com). Check the features and pricing options of each platform to determine if custom domain support is available.
4. Are these platforms suitable for professional bloggers?
Yes, these platforms can be suitable for professional bloggers. However, if you have specific requirements or a larger-scale blog, you might consider a self-hosted solution or a premium plan to access more advanced features and customization options.
5. How do I promote my blog and attract readers?
Promoting your blog involves various strategies, including utilizing social media platforms, optimizing your content for search engines, engaging with other bloggers and readers in your niche, and actively sharing and promoting your articles. Building a strong online presence and providing valuable content can help attract readers to your blog.