B2B marketing is a core element for many businesses as it enables them to secure larger orders. A B2B company sells its products to other businesses and companies. So, it doesn't sell it directly to the customers.
A B2B advertising agency focuses on an integrated marketing strategy. It targets different aspects of B2B marketing for better sales. 
But is it always the best idea to target other companies and businesses, overlooking a much larger customer pool?
When you're targeting other businesses, your B2B SEO agency will devise content relevant to other businesses. Since it is a business-oriented approach, it doesn't target individual customers. So, it's easy to miss out on the needs of a common consumer. That's where it's important to have a more robust integrated marketing plan to target a wider audience.
A Quick Word on Integrated Marketing Plan
An integrated marketing plan is a combination of multiple aspects. It includes strategic planning, market research, segmentation, marketing channels, budgeting, messaging, and many other factors.
It's a comprehensive strategy that considers different aspects of a marketing campaign. Therefore, it helps in devising strategies that are likely to do well when they are implemented.
Top Benefits of B2B Marketing
Companies prefer services from a B2B SEO company because it often involves an integrated marketing plan. A B2B SEO company provides SEO services to its clients to produce higher ranking content on search engines. It means that more businesses can reach out to the B2B companies to buy their products.
Therefore, there is an obvious advantage for B2B companies, giving them more chances for scalability and personalization.
Here is a quick look at some of the top benefits of B2B marketing:
1. Higher Chances of Success
As compared to individuals, companies have a well-defined set of preferences. So, when they are buying your products, it is easier for you to target their needs and deliver accordingly.
On the other hand, individual customers can have varying demands.
For instance, if you're selling a watch, a customer may want it in any color, so there are more chances of no purchase if you don't have the right color.
However, when a company buys the same set of watches, they might buy multiple pieces of the same color. It makes it easier to confirm a deal because you have the inventory for it.
Generally, company preferences don't rely on an individual's choices. There is a holistic approach when they buy any products from other companies.
It's much easier than targeting a larger customer base that can have varying preferences.
2. The Profits are Huge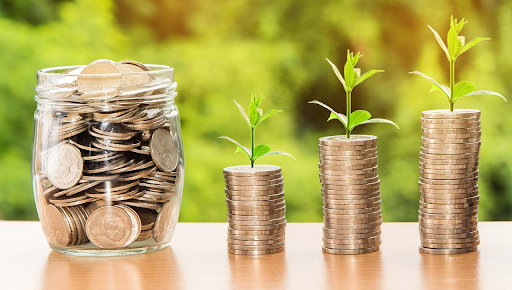 Selling to a company will always bring more profit. When companies sell in B2B they sell in wholesale and in larger quantities. So, a single order yields higher sales revenue as compared to a single order from an individual customer.
For instance, if you can sell 500 digital watches to a single company, it's easier than selling them to 500 individual customers. Therefore, with larger orders, companies can achieve their sales targets quicker compared to B2C.
Moreover, B2B integrated marketing services always focus on advertising through B2B websites, cutting your marketing costs from other channels. So, it contributes to the company profits and enhances your conversion rates too. On top of that, since there are thousands of companies in the industry, the potential for the B2B market is huge.
3. B2B is Secure
When you sell to a company, you don't just deliver the products and receive cash for it. Instead, there are legal contracts that bind the two parties regarding different aspects of the purchase deal.
Since a contract is a legally binding document, it makes the deals more secure. So, in case a buyer intends to back away from the deal, there may be certain restrictions or cancellation fees due on them.
As a seller, it's a much more secure option because the contract prevents any possible financial losses. On the other hand, B2C transactions aren't contract-based. So, you can't do much about payment delays and order cancellations.
4. Customer Loyalty
Quality integrated marketing companies emphasize developing comprehensive strategies. These strategies focus on sales and developing long-lasting relations with the customers. Since integrated marketing helps segment customers according to product preferences, it is easier to retarget them for future sales.
By giving them a personalized experience, you can increase the chances of recurring customers. Generally, if the product quality and services are good enough, the buyers don't change their vendors for a long time.
So, your hired content marketing firm must effectively elaborate your product features and quality to the customers. It can help you create brand loyalty and customer retention for your business.
5. Better Return-On-Investments (ROI)
The rule of thumb in any marketing is to use 2-5% of total revenues on marketing. If you have to go beyond that, the maximum limit should be 10% of your revenues. B2B marketing can leverage the expenditure to drive substantial growth in your business.
For example, most B2B prospects and major company decision-makers are online. Over 80% of B2B leads come from LinkedIn. The platforms allow you to narrow your targeting by the type of job, seniority, education, etc. In short, you can directly engage with significant decision-makers to achieve better ROI and lead conversions.
Hence, maximizing LinkedIn B2B marketing can generate more new business opportunities. It should be part of your B2B integrated marketing strategy.
6. Increase Marketing Productivity and Efficiency Using Automation
It can be challenging to keep tabs on every advertisement channel and optimize them for better lead generation and conversion. For integrated B2B marketing, you need to manage traditional and digital channels. You should track and optimize email, web content SEO, social media, etc.
B2B marketing automation simplifies your workflows for better productivity and efficiency gains. Over 55% of B2B companies use marketing automation to drive growth and efficiency. Some of the marketing solutions include Hubspot and Salesforce to achieve automation.
Conclusion
You need to level up your B2B marketing to achieve optimum brand awareness, position, and growth. An integrated marketing approach maximizes every communication channel for brand positioning and interaction.
Your brand can gain several benefits from B2B marketing. It improves your marketing efficiency and increases new business leads. Also, it will reinforce your brand trust and loyalty to cement your market positioning. We recommend replacing the current B2B marketing strategy for better performance.